Hugh Newman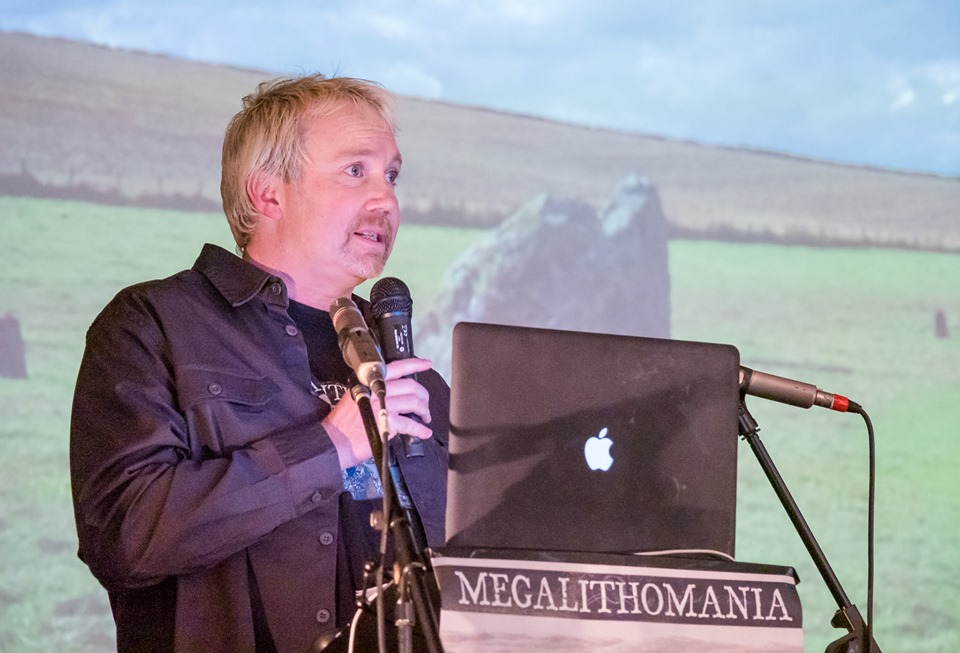 Hugh Newman is a world explorer, megalithomaniac and author of Earth Grids: The Secret Pattern of Gaia's Sacred Sites (2008); co-author of Giants On Record: America's Hidden History, Secrets in the Mounds and the Smithsonian Files with Jim Vieira (2015), Stone Circles (2017) and is published in three Ancient Origins e-books. He has been a regular guest on History Channel's Ancient Aliens and Search for the Lost Giants and has been on the BBC, Sky TV, Bosnian TV and is currently involved in Road 2 Ruins (US) and Ancient Tomorrow (US) documentary projects.
Hugh is also a video producer who publishes regular films of his worldwide explorations at www.youtube.com/MegalithomaniaUK. He has articles published in Atlantis Rising (US), New Dawn (Australia), Nexus (UK/AUS), Mindscape (UK), Heretic (UK), World Explorers Magazine (US), The Circular (UK), The Leyhunter (UK) and on websites such as www.ancient-origins.net and www.grahamhancock.com. Besides organizing the annual Megalithomania tours, he co-organizes the Origins Conference in London with Andrew Collins and has spoken at events in the UK, Malta, France, Peru, Egypt, Bosnia, Cambodia, Java and North America. He lives in Wiltshire, England.
Facebook: https://www.facebook.com/hugh.newman
Twitter: https://twitter.com/MEGALITHOMANIA
Websites
http://www.megalithomania.co.uk/hughnewman.html/
Lecture
The Giants of Stonehenge and Their Lost Legacy in America
Hugh Newman explores how technically advanced giants with supernatural powers from a 'lost land' founded ancient Britain and made their way over to America and beyond. An examination of ancient …
Read More
Lecture
Supercivilization 10,000 BC: How Göbekli Tepe and Karahan Tepe are Changing World History
Hugh Newman reveals the stunning discoveries being made in Southeast Turkey and what this really means. Hugh shares new research from southeast Anatolia, looking at Göbekli Tepe and Karahan Tepe, …
Read More
Workshop
Crop Circles, Orbs and Mysterious Earth Energies
Many believe that we can fully dismiss the crop circle phenomena as hoxes and fakes, however, there are many incidents that defy rational explanation. Could there truly be an age …
Read More
Our 2023 Speakers
Please Note: A full weekend pass purchase is required in order to purchase workshops and intensives.