Andrew Collins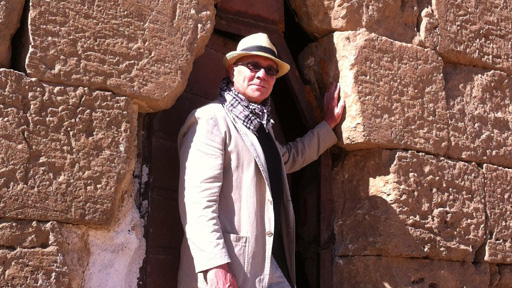 Andrew Collins is a science and history writer, as well as the author of over a dozen books including Times bestseller From the Ashes of Angels (1996), Göbekli Tepe: Genesis of the Gods (2014), The Cygnus Key, (2018), Denisovan Origins and Origins of the Gods with Greg L. Little.
 Andrew is the co-discoverer of Giza's cave underworld, the story told in his 2009 book Beneath the Pyramids. Andrew is also one of the world's leading experts on the origins of Gobekli Tepe and Karahan Tepe, and southeastern Turkey's Tas Tepeler civilization, and the prehistoric world of the Denisovans. His latest book is The First Female Pharaoh: Sobekneferu, Goddess of the Seven Stars. He is a resident of the UK and his website is www.andrewcollins.com
Lecture
Karahan Tepe, Gobekli Tepe and the Search for the Cosmic Origins of Human Civilization
As early as 12,000 years ago a mythical group of human beings remembered as the Watchers, Nephilim and Anunnaki created the first post ice-age civilization, which has now been named …
Read More
Lecture
Transdimensional Beings, UFOs and the Origins of Civilization
Communication with transdimensional beings from beyond space-time could well have influenced not only the rise of human civilization, but also the emergence of shamanism, the earliest known evidence of which …
Read More
Workshop
Making Contact With The Hyper-Cosmic Force: Non-Human Intelligences
In this special event Andrew will try and make contact with the hyper-cosmic force at the center of our galaxy through the power of entanglement.
Read More
Monday Intensive
Karahan Tepe: A Deeper Dive into the Hidden Civilization
If our ancestors at places like Karahan Tepe really were in touch with a hyper-cosmic intelligence seen in terms as the center of the galaxy, how can we relate to …
Read More
Our 2023 Speakers
Please Note: A full weekend pass purchase is required in order to purchase workshops and intensives.