Anthony Peake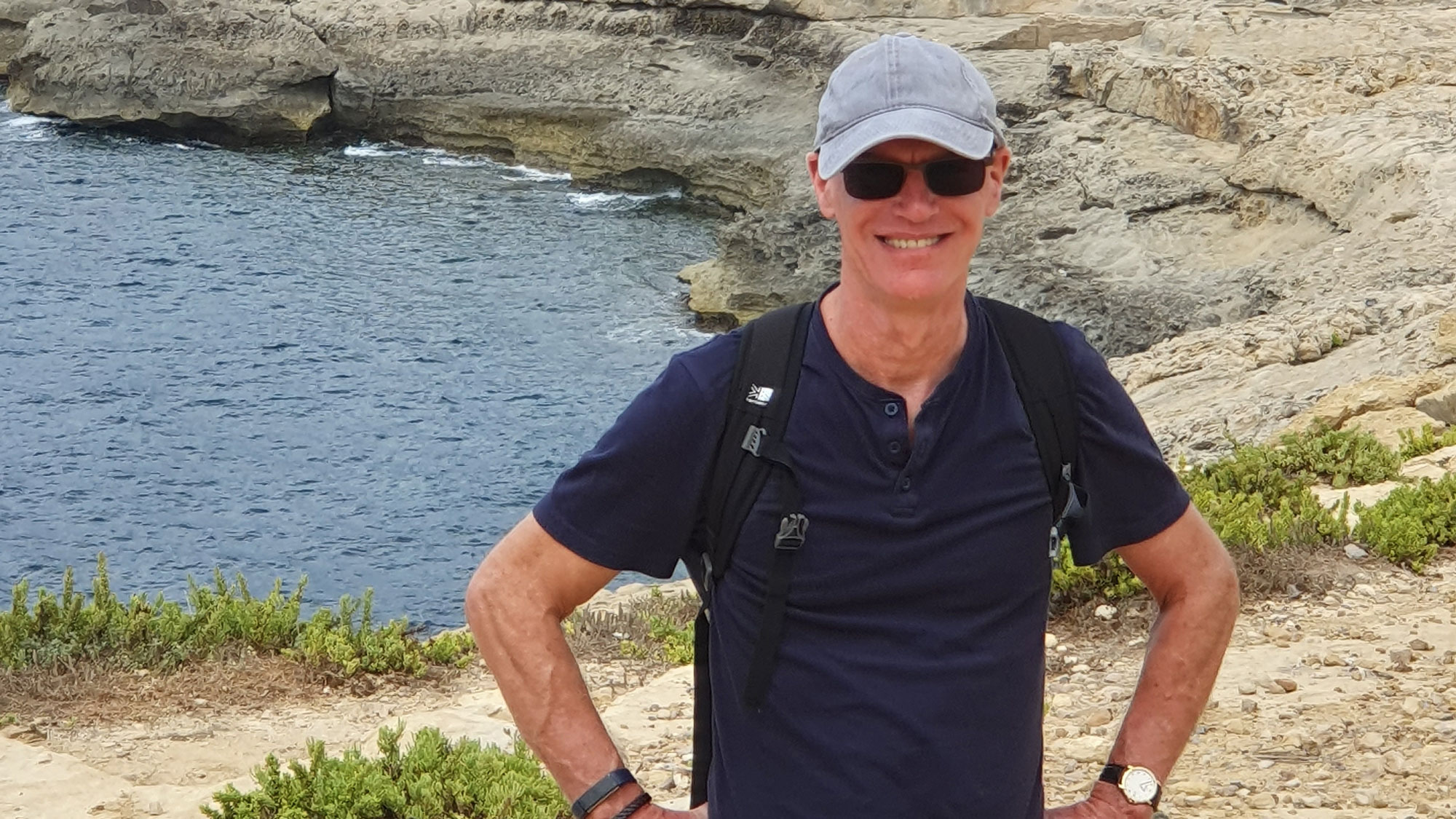 THE HIDDEN UNIVERSE, NON-HUMAN INTELLIGENCE – The Doors of Perception & Encounters with Aliens Through Various States of Consciousness Induced through Etheogens, OBE's, Lucid Dreaming, Abducution, Alzheimer's, and others.
Anthony Peake studied at the University of Warwick and the London School of Economics. He has now written eleven books. His works has been translated into various foreign languages including every major European language and a number of minor ones. All his books have one central theme; what exactly is "consciousness" and what is its relationship with the seemingly solid, material universe presented to us by our senses?
Read More
In his work he discusses neurology, psychology, quantum physics, consciousness-studies and cosmology and then places in the mix mysticism, ufology, occult beliefs, lucid dreaming, entheogens, theology and cultural items such as movies, music and even poetry. His latest book, The Hidden Universe, published in North America and the UK in December 2020 has him applying his radical and original concepts to the ongoing mystery of the true nature of non-human intelligences, including encounters with "aliens."
Anthony has been interviewed three times on Coast to Coast and many other major internet and terrestrial radio stations and podcasts and is continually in demand as a public speaker, having spoken at events in the UK, USA, Europe and Australia.
A quote from Whitley Strieber's foreword to Anthony's book Opening The Doors of Perception:
"This book not only opens the doors to perception, its careful attention to scholarship and exceptional intellectual clarity throws them wide open."
Whitley Strieber, Author of Communion and co-Author with Dr. Jeffrey Kripal of Super Natural: A New Vision of the Unexplained
Citations (Selection)
For "The Immortal Mind":
"Hands down, this is the best collection of evidence from Near-Death experiences, apparitions, after-death and medium-transmitted communications, past-life recollections and reincarnation ever put together." – P.M.H. Atwater.
For "Infinite Mindfield":
Anthony Peake's exploration effectively shines a light onto the shadows and utilizes two of humanity's most historically conflicting modalities, science and spirituality, to address some of the biggest questions of our time." – Mitch Schultz (Film Producer: The Spirit Molecule).
For "The Out-of-Body Experience":
"Anthony Peake has written the most incredibly lucid and comprehensive book on the most incredibly complex and mysterious subject. This book should be read – read by everyone who has ever asked herself or himself whether what we perceive in the everyday world is really that world. And whether there are perceptions that are entirely beyond that world. He brings us closer to understanding the mystery of the real world, and of the many ways that we can apprehend it. This is what this book is all about. It is about a great deal, as much or more than any book I have ever read. Reading it is a mind-expanding experience that must not be missed." – Professor Ervin Laszlo
For "The Daemon: A Guide to Your Extraordinary Secret Self":
"In Harry Potter there is a witch who owns a magic book 'you can't stop reading.' Anthony Peake apparently had met this witch and tickled her secret out of her – a brilliant and mind-boggling book." – Dr. Michael Maar (Professor of Comparative Literature at Stanford University).
For "Is There Life After Death?":
"Peake's explanation of your immortality is the most innovative and provocative I have seen."
– Dr. Bruce Greyson, Carlson Professor of Psychiatry, University of Virginia and editor of the Journal of Near-Death Studies.
VIDEO LINKS:
Breaking Convention: https://www.youtube.com/watch?v=pyA2k-ZQyQQ
Book Launch: The Immortal Mind: https://www.youtube.com/watch?v=x5D0s7_jq-0
Book Launch: Opening The Doors of Perception: https://www.youtube.com/watch?v=e8y-3HmNab4
Glastonbury: https://www.youtube.com/watch?v=aZnzMkIGZz0
Book Launch: The Out of Body Experience: https://www.youtube.com/watch?v=5rVJJrz_f1U
Awakened State (Glasgow): https://www.youtube.com/watch?v=0KzT44_9ygc
Book Launch: The Immortal Mind: https://www.youtube.com/watch?v=x5D0s7_jq-0
Swindon Conference: https://www.youtube.com/watch?v=gozZq2hBWog
Small selection of interviews
UK TV (On The Edge): https://www.dailymotion.com/video/xefgf1
BBC Radio Interview: https://www.youtube.com/watch?v=s1_ngsmj_S4
Australian TV interview: https://www.youtube.com/watch?v=HaCBc8V053Q
Lilou Mace: https://www.youtube.com/watch?v=NcD98-oIsU4
Ascend: https://www.youtube.com/watch?v=Howqcv6tH3c
Croatian National TV 01: https://www.youtube.com/watch?v=Y_8jLYKD1ig
Croatian National TV Interview 02: https://www.youtube.com/watch?v=v8Q8taDyb9U
Interview with Louis Minero: https://www.youtube.com/watch?v=v8Q8taDyb9U
Lecture
THE HIDDEN UNIVERSE: ENCOUNTERS WITH NON-HUMAN INTELLIGENCE THROUGH ENTHEOGENS, ALZHEIMER'S-RELATED ENCOUNTERS, LUCID DREAMING, NDE'S & OBE'S
Since our very beginnings, human beings from all civilizations across the globe have encountered the Others – intelligent, self-motivated beings that are clearly not human in their origins. This presentation, …
Read More
Monday Intensive
CHEATING THE FERRYMAN – REALITY & ALTERED STATES OF CONSCIOUSNESS & ENCOUNTERS WITH THE EXTRAORDINARY
For the first time ever, internationally recognized author Anthony Peake will present, in one condensed workshop, a synopsis of all his writings over the last two decades and will discuss …
Read More
Our 2021 Speakers
Please Note: A full weekend pass purchase is required in order to purchase workshops and intensives.