Clyde Lewis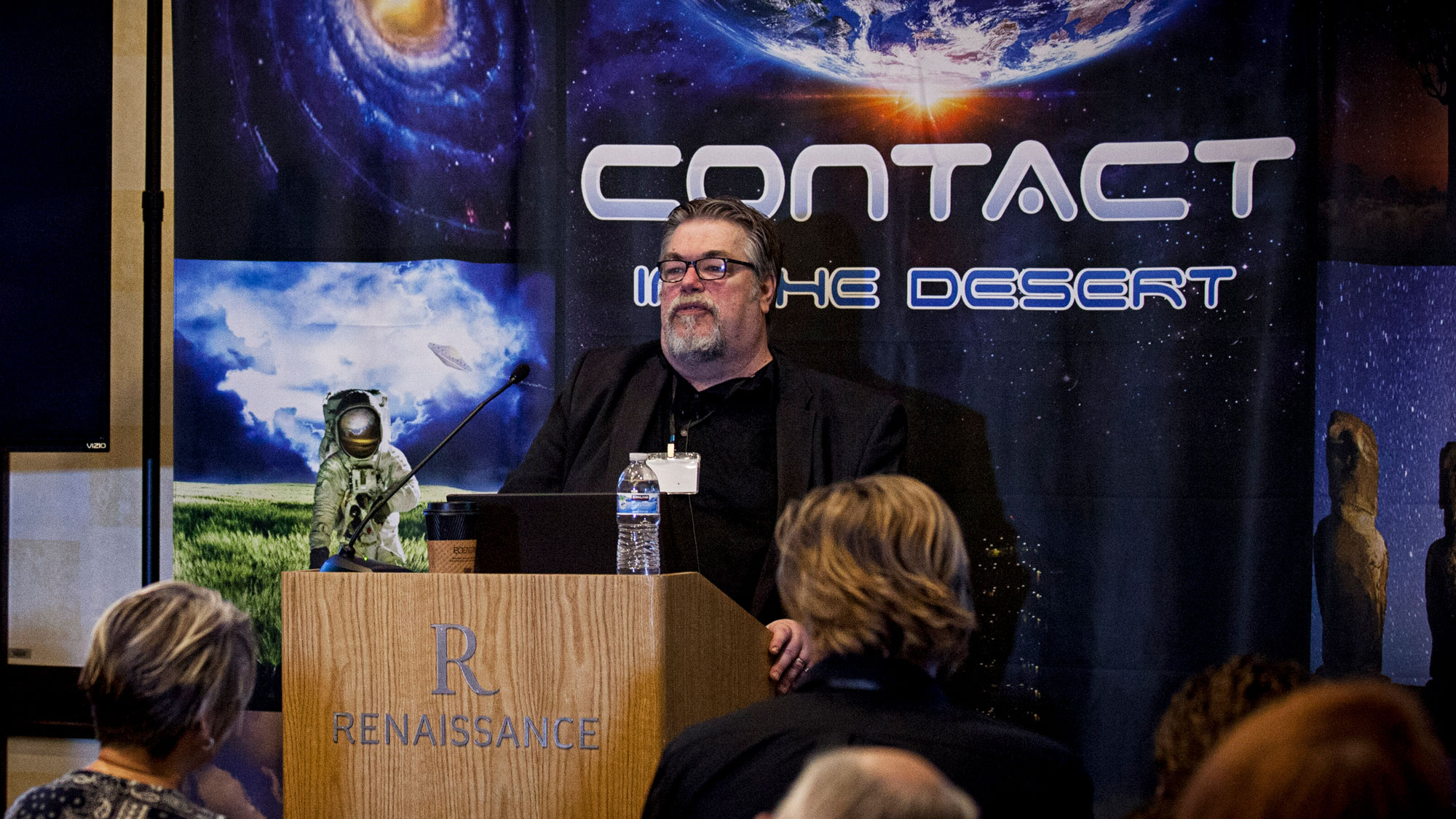 Clyde Lewis is a powerful voice in the fields of paranormal and parapolitical news and commentary. With a diverse background in news, acting, writing and radio, he entertains and captivates audiences across multiple platforms. Lewis' career in radio began in Utah in 1982 and he created Ground Zero in 1995 in Salt Lake City. Lewis has produced Ground Zero programs online, on radio and on television.
Each night on Ground Zero, Clyde Lewis and his team put forth a unique & compelling program with topics relating to current news and pop culture. The show team has a clear focus to provide listeners with something new and different every night, wrapped within customized sound production that delivers a "Theater of the Mind" listening experience fans can literally feel. Ground Zero (which takes its name from the scientific definition of the term) was ranked as the #1 Most Influential and Most Listened-To Streaming Talk Show in 2021 & 2022 by TalkStreamLive.
Not surprisingly, Ground Zero is the leading talk show in its time slot in many of the markets it airs in.
Lewis has appeared in a SHOWTIME special with magicians Penn & Teller, as well as the television programs Sightings, Strange Universe, Conspiracy Theory with Jesse Ventura, History's Greatest Hoax: War of the Worlds and Discovery Channel specials, Return to the Bermuda Triangle and the Truth Behind the Moon Landing.
He has written 5 books and published in both UFO, Paranoia and Unknown magazines, along with being featured in Rolling Stone. Lewis is the model for characters in such books as Safe House by Andrew Vachss, Supernatural Law by Batton Lash, and Alien Invasion by Michael Tresca. A fan of B-horror and science-fiction movies, comic books and mythology, he's also created his own fanzines and co-written scripts for television and radio. Lewis appeared in the movies Nightfall, which he co-wrote with director Kevin Delullo; Cage in Box Elder; and Citizen Toxie: The Toxic Avenger Part IV, in which he provided the voice of the title character. Clyde was in the one man award-winning short film, Wordspeaker, Illuminated: The True Story of the Illuminati, and, Heralds of the Apocalypse.
Clyde worked with lawyer and P.I. Galen Cook on the  D.B. Cooper investigation. Wolfgang Gossett, a one-time associate of Lewis', was a strong suspect in the mysterious case.
Website
Lecture
An Atomic Alien Theory and Its Connection to Artificial Intelligence
Are algorithms ghosts, phantoms, or are they ultra terrestrial intelligence? A Google engineer, Blake Lemoine, revealed to The Washington Post that he believes one of the company's AI projects has …
Read More
Workshop
Homunculus Ex Machina
There have been many UFO theorists that have observed that perhaps the little bald grays with big eyes are simply synthetic intelligence. The argument assumes that there are highly intelligent …
Read More
Our 2023 Speakers
Please Note: A full weekend pass purchase is required in order to purchase workshops and intensives.