GEORGE NOORY LUNCHEON & THE LIVE GAME SHOW
"LIAR IN THE DESERT"
SATURDAY June 3
12:15PM-2:00PM
Mountain View Room
• Price Single Tickets: $65
• Price Couple Tickets: $122
Weekend Pass Required to Attend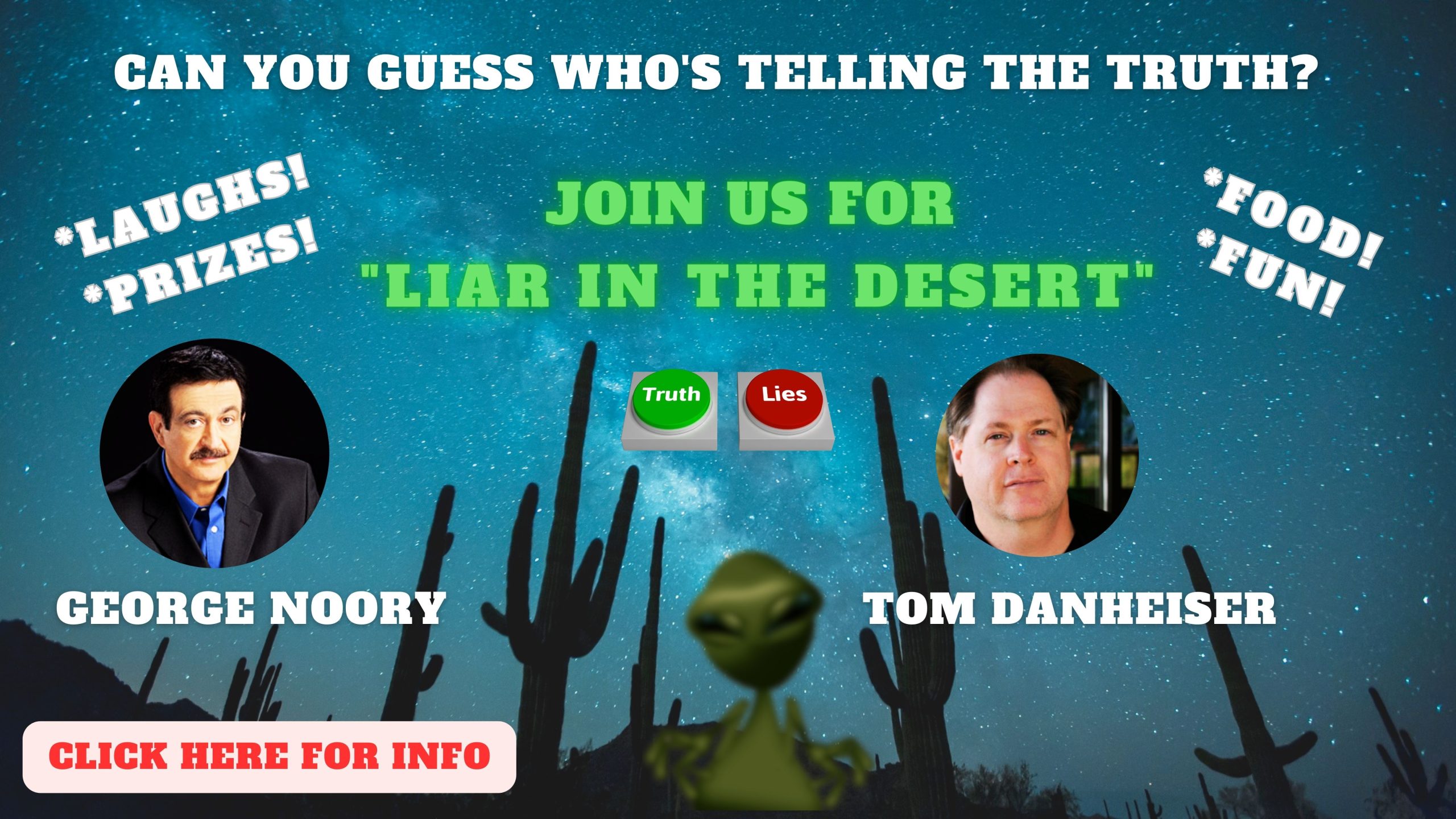 Join us for our "Liar In The Desert" Game Show!
Host George Noory will pass around items to a panel of storytellers who will tell you the background of each item……………….BUT only one panelist will be telling the truth!
Contestants will be picked from the audience to try and win a prize by figuring out who is telling the truth and who are the "Liars In The Desert"!
Since 2003, George Noory has been the host of one of the most widely-syndicated subject-specific radio programs of our time. Coast to Coast AM has set the standard for captivating and thrilling mysteries across the world and beyond!
We hope you can join us for one of Contact in the Desert's most highly anticipated moments. This Luncheon sold out last year, so RSVP soon to secure your ticket.
Join us for this incredible moment with George Noory.
Weekend Pass Required in Order to Attend the Luncheon