Whitley Strieber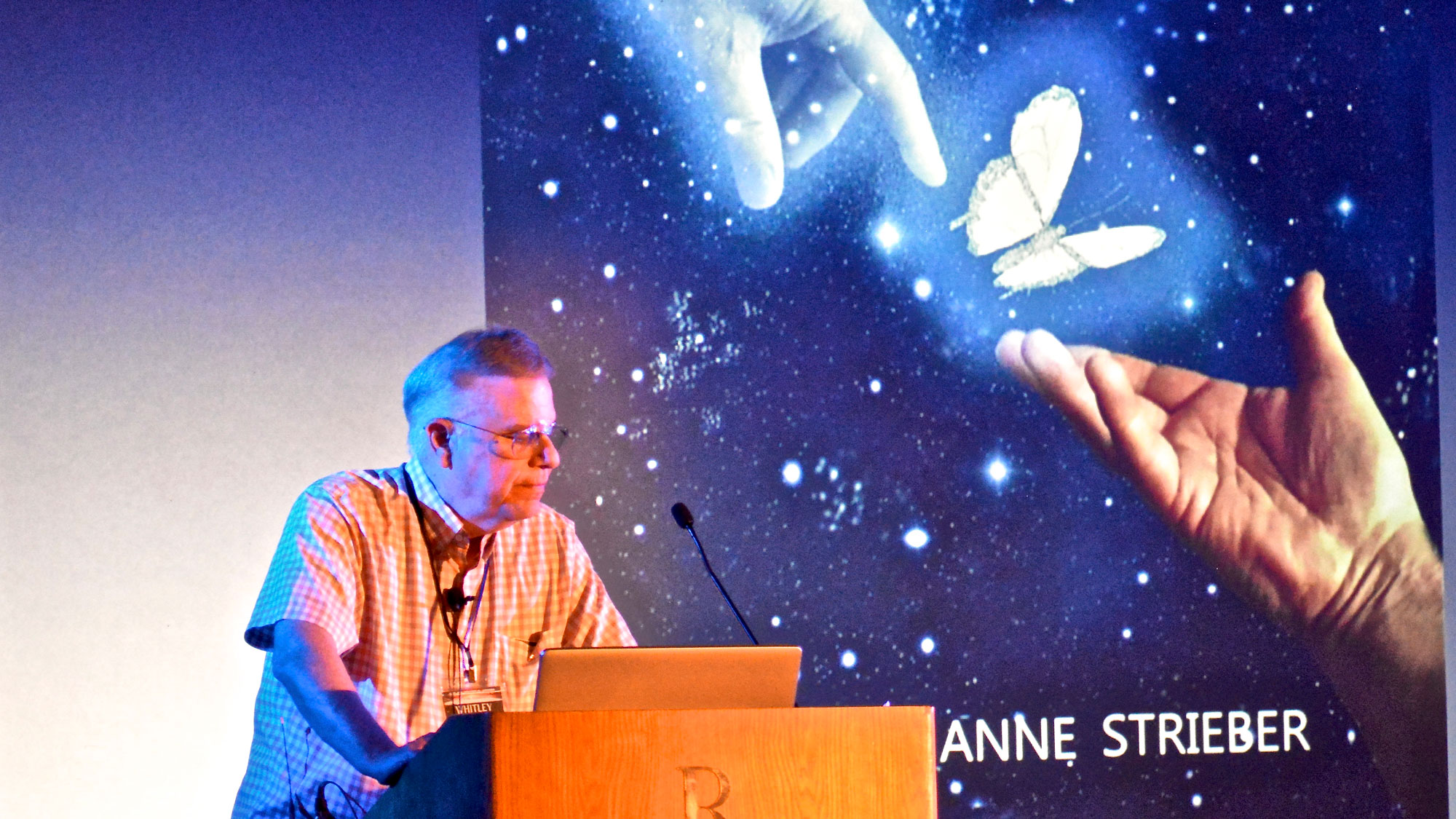 Whitley Strieber is an internet podcast host of Dreamland, and bestselling author of The Wolfen, The Hunger, Superstorm and Communion, all made into movies; Superstorm as The Day After Tomorrow. His Alien Hunter books were made into the Hunters series on the SyFy Channel.
He is also the author of many other books, including two follow-up books to Communion – Transformation and Breakthrough. A New World is the final book in the series. It covers communicating with the visitors, which he began to do regularly starting in 2015.
Read More
Fault in Our Stars director Josh Boone is currently developing a TV series based on Whitley's books and life.
Website: www.strieber.com
Lecture
A NEW WORLD
Whitley Strieber takes a deep dive into the reality of contact with non-human intelligence, as it is developing and will develop in our future. Since 2015, he has experienced some …
Read More
Workshop
BEYOND A NEW WORLD—CAN WE TAKE IT?
In his paid workshop, Whitley will discuss frankly some of the darker material in the close encounter experience, what we need to be aware of, including the reality of how …
Read More
Our 2021 Speakers
Please Note: A full weekend pass purchase is required in order to purchase workshops and intensives.