Steve Mera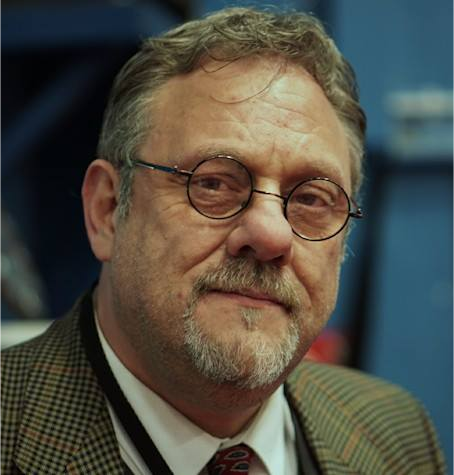 Steve Mera, the UK's most respected researcher in the realms of UFOlogy, Unexplained & Supernatural, with over 1000 hours of mainstream alternative TV Programmes, such as; Fright Nights, Origin Unknown, National Geographic's ParaNatural, National Geographics Wild X-Files, Ghost Cases – Canada, The Richard and Judy Show, Revealing Secrets, Psychic Live Time, and many more…
Steve Mera is the head tutor for British & U.S. Investigators Training Courses in Ufological Studies and the CEO of Phenomena Magazine, the world's largest e-zine of its kind, distributed in 12 counties to over 1.8 millions subscribes.

Read More
He is an accomplished author of several books: A-Z of the Unknown, Strange Happenings, Paranormal Insight, Co-Author of The Rochdale Poltergeist and Co-Author of The House of Fire and Whispers:
Steve is the founder of the Scientific Establishment of Parapsychology (Est 1996) and the Chairman of MAPIT – Manchester's Aerial Phenomena Investigation Team (Est 1974):
Associative Member: Unifaculty of London Member: Office of Metaphysical Parapsychology, International Radio Host, Freelance Journalist, International Lecturer.
Official Spokesman for Fox TV series 'Outcast' Onwinges Productions 'TRAVIS THE MOVIE' Hammer Movie Productions 'The Quiet Ones' The Other Land of the Gods documentary
Partner Advisor for Zohar Entertainment Group Director of Zohar Global Group Director of Awakenings Expo (UK) Executive Producer of Chariots of the Gods 50th Anniversary – BAFTA London Executive Producer of The Mysterious Bodies of Peru Executive Producer of The Chronological History of UFOs
Lecture
SCIENTIFIC STUDY OF AERIAL PHENOMENA FOR THE 21ST CENTURY UFOLOGIST
This is an introduction to Project Doorway and what it consists of. A close look at the reality we are aware of and the multiple phenomena associated with UFO encounters. …
Read More
Workshop
THE SCIENTIFIC EVALUATION OF AERIAL PHENOMENA & ITS GEOPHYSICAL CONNECTION
Project Doorway and an in-depth study of phenomena both utilized in paranormal and ufological incidents. The physiological and psychological effects of UFO encounters. Conjuring the phenomena and methodologies. The interdimensional …
Read More
Our 2021 Speakers
Please Note: A full weekend pass purchase is required in order to purchase workshops and intensives.