Dr. Manu Seyfzadeh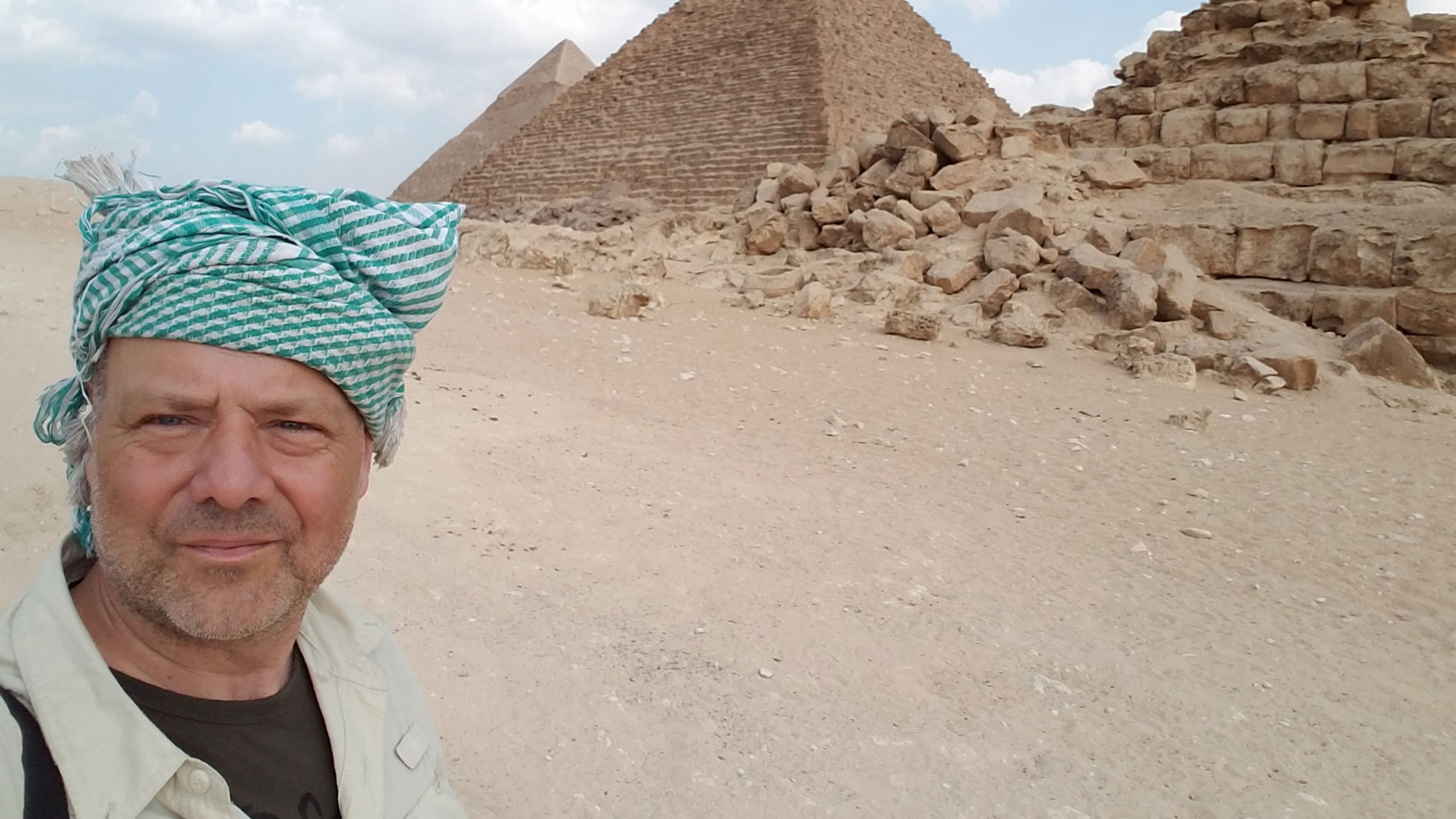 Pyramidology / Egyptology
Dr. Manu Seyfzadeh is a trained medical doctor and medical scientist who initially discovered his love for Egypt reading Robert Bauval's and Adrian Gilbert's Orion Mystery and watching Carmen Bolter's Pyramid Code. He began to delve more deeply into Egyptology, specifically the architecture, astronomy, and the hieroglyphic language of the ancient Egyptians, and has made several original discoveries about pyramids and the Great Sphinx. Together with Robert Schoch and Robert Bauval he has published several articles challenging the orthodox model of history in Egypt and pushing back the invention of writing to prehistoric Mesopotamia.
Lecture
UNDER THE SPHINX: THE HIEROGLYPHIC EVIDENCE FOR THE REAL HALL OF RECORDS
Author Manu Seyfzadeh investigates the meaning and origin of a strange relic that does not fit into ancient Egypt. It leads him to an archive guarded by the Great Sphinx. …
Read More
Workshop
HIDDEN DESIGN UNVEILED: EXPLORING THE MYSTERIES OF THE GREAT PYRAMID BY LOOKING THROUGH THE ANCIENT EYES OF ITS ARCHITECT WITH THE TECHNOLOGY OF TODAY
Together with architect Jean-Paul Bauval, Manu Seyfzadeh demonstrates a design theme based on basic numbers and geometry that accounts for the internal architecture of the Great Pyramid. The theme makes …
Read More
 Intensive
UNDER THE SPHINX: THE JAW SIGN OVER MEHIT & ITS ORIGIN
Author Manu Seyfzadeh lays out the details of his investigation into the lost script of the Buto-Maadi and how one symbol became the key to rediscovering its mysterious traces.
Read More
Our 2021 Speakers
Please Note: A full weekend pass purchase is required in order to purchase workshops and intensives.