Kathleen Marden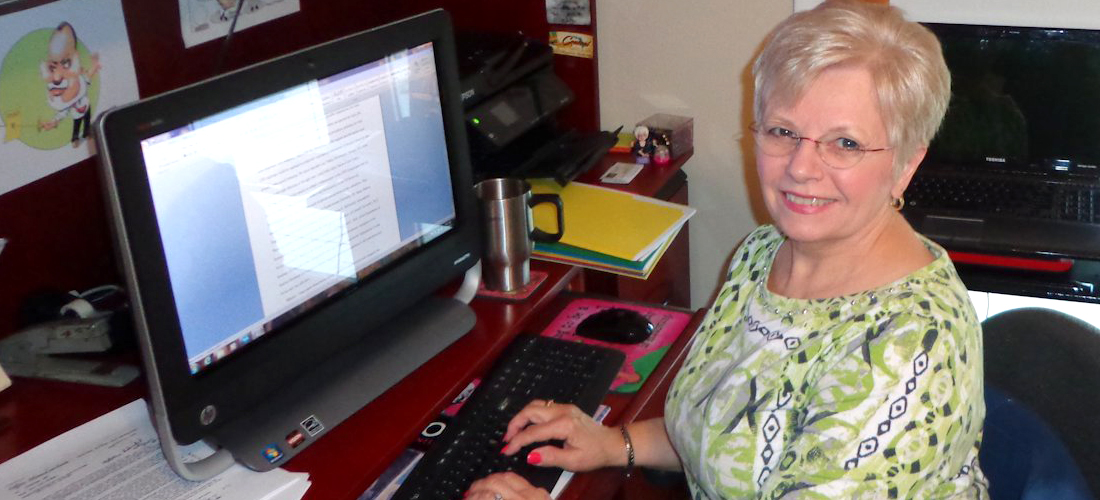 Kathleen Marden is a leading ufologist who, since 1990, has been researching the perplexing nature of UFOs and the non-human entities associated with highly advanced aerial vehicles, not through the work of others, but via her own groundbreaking research, investigation, and experimentation. Her research has extended to archival collections and the US government's involvement in the investigation of UFOs and its major studies. This has combined to give her a depth of knowledge that few possess.
Read More
She earned a B.A. degree in social work and was employed as an educator and education services coordinator while attending graduate school. She is a certified practitioner of regression hypnosis and the Quantum Healing Hypnosis Technique. Additionally, she offers the Awakening Souls support group for experiencers who feel an intense calling to be part of the answer and to assist others who are beginning to awaken to their relationship with NHI. Her interest in UFOs and contact began in 1961, when her aunt and uncle, Betty and Barney Hill had a close encounter and subsequent abduction in New Hampshire's White Mountains. She spent fifteen years in painstaking investigation of the Hill abduction case and continues to seek the scientific analysis of the compelling evidence.
She has worked on three comprehensive studies on nearly 5,000 experiencers, two of which she initiated and saw to the end and has five professionally published books. Her bestseller with nuclear physicist Stanton T. Friedman (1934-2019) is "Captured! The Betty and Barney Hill UFO Experience". She and Stanton worked together for nearly 14 years and collaborated on two additional books "Science Was Wrong" and "Fact, Fiction, and Flying Saucers". Her book with Denise Stoner "The Alien Abduction Files" includes her investigation of six intergenerational cases of abduction/contact. Her fifth book "Extra Terrestrial Contact: What to Do When You've Been Abducted" is a comprehensive guide to contact for Experiencers, those who love them, professionals who work with Experiencers, and the interested public. Additionally, she is a contributor to the Edgar Mitchell FREE Foundation's "Beyond UFOs: The Science of Consciousness and Contact with Non Human Intelligence".  Her essays have been published in several additional books and magazines. Her books are available in all formats on Amazon and Barnes and Noble. Autographed copies can be purchased on her website at www.kathleen-marden.com.
She has given on-camera commentary on the Discovery, History, National Geographic, Destination America, Science, and Travel channels and on several documentaries. Most recently, her work has been featured on Ancient Aliens and several Travel Channel shows. Kathleen has lectured at conferences across the United States and in Canada, Mexico, Brazil, and the UK. Additionally, she has given video lectures in Denmark and China. See her credits below:
Lecture
BETTY & BARNEY HILL: INTERGENERATIONAL CONTACT & THE NEWLY DISCOVERED SCIENTIFIC EVIDENCE
The 1961 UFO abduction of Betty and Barney Hill is the most scientifically investigated extraordinary evidence case in history. Today modern scientists have made jaw dropping discoveries that add further …
Read More
Our 2021 Speakers
Please Note: A full weekend pass purchase is required in order to purchase workshops and intensives.