Jonathan Dover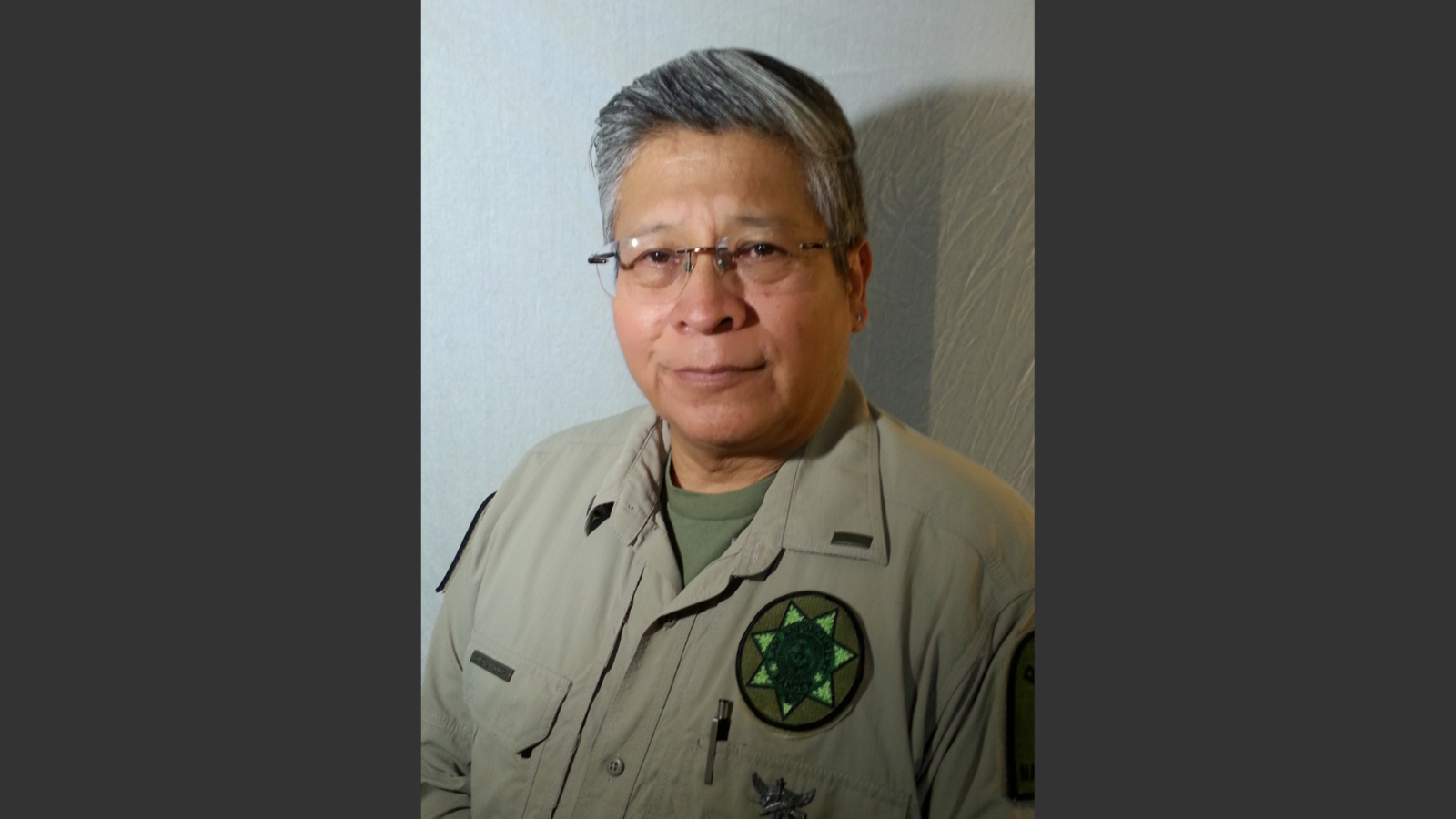 Jonathan Dover is a veteran law enforcement officer.  He has worked with the City of Winslow Arizona Police Department, The National Park Service, Navajo Historic Preservation Department, and the Navajo Nation Rangers.  He retired from active duty as a Lieutenant in 2011 after 31 years.  Jonathan Dover attended the 6-month Navajo Nation Police Academy and graduated with the Marksmanship award, the Academic Achievement award, and the Outstanding Cadet award.  He further trained at the Federal Law Enforcement Training Center (FLETC) in Criminal Investigations.  Jonathan Dover has over 4,000 hours of law enforcement and weapons training.
The Navajo Nation Rangers are tasked with Natural Resource Law Enforcement in the areas of Forestry, Fish and Wildlife, Mines, Minerals, Parks and Recreation areas, Archaeology, Cultural Resources, Agriculture, Police work, and Search and Rescue.
Jonathan Dover was trained as a specialist in Archaeological Resource Crimes Investigations and was one of only two persons doing those investigations in the western United States.  He was also trained as a licensed EMT-Basic, in SWAT tactical operations, Hazardous materials operational first responder, Search and Rescue, Technical accident investigation, computer forensics, and was an instructor in Police Firearms training and High Angle Technical Rescue. He was the Co-Commander of the Ranger Tactical team and an adjunct instructor for several classes at Gunsite Academy.  
During his work on Navajo Nation lands, along with his regular duties, he along with Stanley Milford Jr. were assigned over a period of 11 years to officially investigate and document significant cases involving Bigfoot, Hauntings, Navajo Witchcraft, and UFO's.
Jonathan Dover on his off-time dances at Native American Pow Wows, and in the Apache Tribe of Oklahoma Blackfoot Society (Warrior Society).  He has played guitar for 45 years, and is a fly fisherman.
Jonathan Dover is Navajo, Southern Cheyenne, Apache Tribe of Oklahoma (Kiowa-Apache) and Filipino.  
Lecture
Mysterious Discoveries of the Paranormal Navajo Rangers
Our 2023 Speakers
Please Note: A full weekend pass purchase is required in order to purchase workshops and intensives.