John Lear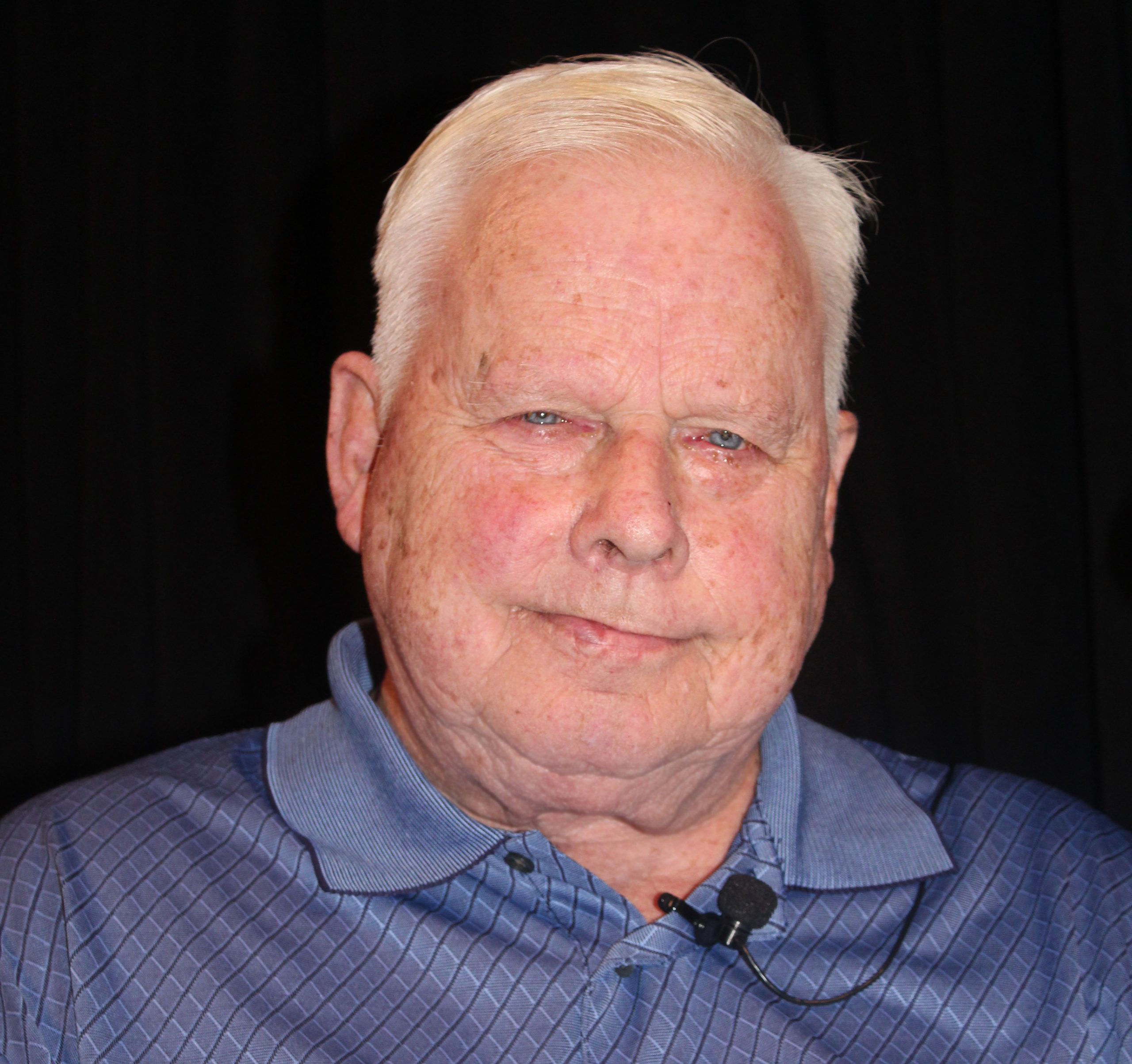 John Lear, (age 77) spent 40 years as a commercial pilot, and holds the most FAA Airman Certificates ever issued (by the FAA) to a single pilot including Airline Transport Pilot, Flight Instructor, Ground Instructor, Flight Engineer, Navigator, Dispatcher, Airframe & Powerplant Mechanic, Control Tower Operator, Parachute Rigger, and 23 Aircraft Type Ratings.
Retired in 2001 with 19,600 hours having flown almost everywhere in the world except China, Russia and Antarctica. He flew 555 combat missions for the CIA in Southeast Asia (1972-1973), held 18 world speed records in the Learjet set on May 26, 1966 and flew with 19 different passenger and cargo airlines. John raced a Douglas B-26 Invader medium bomber in the Reno National Air Races in 1968 and managed to pass one North American P-51 fighter.
Read More
He is schooled in aircraft design, construction and accident investigation. John has been in 2 major aircraft crashes, the first on June 24, 1961 in a German Bucker Jungmann 131 and in a Brantly B-2 helicopter in May 16,1963. John was shot down in Laos in 1972 but managed to make it to a friendly strip with one engine out, a major fuel leak and wing damage. He was one of the youngest Americans to climb the Matterhorn in Zermatt, Switzerland on August 7, 1959. John studied Remote Viewing under Angela Thompson and graduated from her Inner Vision Theory and Techniques July 11, 1997. He is also an MSHA (Mine Safety and Health Administration) Mining Inspector/Instructor.
An avid yachtsman John campaigned his own Americas Cup 12-meter sloop out of Marina Del Rey, California and is the only person to have sailed a 70 ft. 12-meter sailboat in a single-handed race. He is a certified SCUBA diver and has explored underwater all over the world including the Red Sea, Pacific and Caribbean. John is a graduate of 4 disciplines of the American Pistol Institute Gunsite weapons training center including pistol, rifle, machine gun and trained directly under Jeff Cooper.
During the conflict in Southeast Asia, between 1967 and 2000, John flew 10 trans-Pacific flights delivering U.S. Air Force Cessna O-2B Forward Air Control airplanes fresh off the assembly line in Wichita Kansas to Nha Trang and Bien Hoa air bases in the Republic of Viet Nam. He was flight leader responsible for the navigation, operation and delivery of up to 8 aircraft flying in 'trail' formation across the Pacific Ocean. These were single pilot aircraft with extra 230 gallons fuel tanks to enable the 19+ plus hours of non-stop legs between the continental U.S. and Hawaii, Midway, Wake, Guam islands, Clark Air Force Base in the Philippines and RVN. The successful delivery of over 300 of these aircraft were under the command and control of the Air Force 4440th and 2nd Air Delivery Groups, Langley, VA.
In April of 1977 John penetrated the security of Area 51 and took the only pictures ever taken by a civilian of our Russian fighter in front of a hangar. In 1976 John flew on the same day as Captain on Egypt's Air Sinai airline and Israel's national airline El Al on the same Boeing 707. He is a Senior Vice Commander of the American Legion Soldiers of Fortune China Post No.1 and a 38-year member of the Special Operations Association. He is the recipient of the Professional Air Traffic Control Association Award for Outstanding Airmanship displayed on September 25,1968. He was an Associate member of Roadrunners Internationale and Cold War Patriots (those who worked at the Nevada Test Site). He was a pilot with Continental Air Services, Inc, in Laos, Southeast Asia recipient of a Congressional Record Tribute presented on August 2, 2007.
John has 4 daughters and lives with his wife Marilee, a former actress with Warner Bros. in Las Vegas, Nevada. They will celebrate their 50th Wedding Anniversary May 22, 2021. Disabled from a mining accident in 2008 John spends most of his time writing and posting stories about his career and commenting on current events on his Facebook page.
Lorien Fenton
Lorien Fenton became actively involved in the San Francisco Bay Area UFO Community after almost dying from a mysterious form of Pneumonia during the H1N1 scare of summer 2009. It was that near-death experience which propelled her into doing the work she loves in a community that she has been passionate about her entire life. Currently, Lorien is the Marin/Sonoma MUFON Community Director, holding meeting in Petaluma, California on the first Saturday of the month.
Her current occupations include web designer (her company website: Wild WP Women), bookkeeper, a marketing/PR person, and a conference producer. The Bay Area UFO Community knows her as the lady who produces UFO CON, held annually in February in the San Francisco Bay Area.
She currently has two LIVE radio shows on MONDAY: – "The Fenton Perspective" on Revolution Radio at www.FreedomSlips.com – Monday at 5pm PT / 8pm ET – "The Fenton Files" on KCOR Digital Network at www.KCORradio.com – Monday at 8pm PT / 11pm ET
And, if you haven't guessed by now, she lives in front of a computer, has her ear glued to a phone, and has no children other than her tail-less Siamese cat. She sings "Moon Dance" by Van Morrison to herself, is slowly becoming a Crazy Old Cat Lady, and finally saw her first "black triangle" UFO on 11/1/2014. She has never been abducted (by an Alien or the Military) or seen a Grey or Reptilian — that she can remember.
Our 2021 Speakers
Please Note: A full weekend pass purchase is required in order to purchase workshops and intensives.