John Burroughs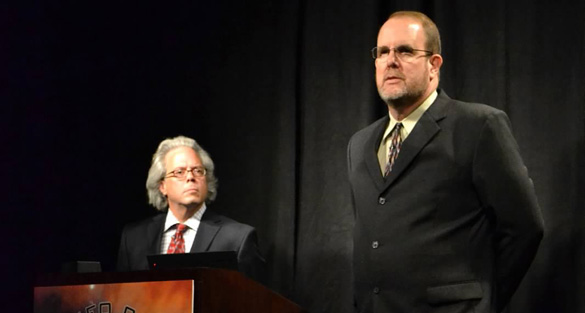 John Burroughs will be appearing with Joseph Patrick Frascogna
John Burroughs
John Burroughs entered the United States Air Force (USAF) in 1979 and would go on to serve (27) years in active and reserve status. John had various assignments during his career in the USAF including assignments at Luke, Osan, Grissom, Castle, Al Jabber, Davis-Monthan, Williams, and Reese Air Force Bases. He has been deployed over seas to Italy and the Middle East.
In 2002, John was deployed after being called back with his beloved Explosives K-9 unit named, Joop, to active duty following the September 11 attacks. John would again return to active duty in 2003 to the Middle East in preparation for Operation Iraqi Freedom. In addition to his service in the Middle East, John and his beloved K-9 unit also served in connection with the Secret Service at times as protection for the President of the United States. John also participated with a squad in Operation Noble Anvil in 1999 in San Vito, Italy; he has worked with the Joint Command Base with the U.S. Army (which ran all war operations in the theater), and; he was in charge of Day Shift Operations, which included (40) Security Forces Personnel providing security for the base and aircraft located at Brindisi International Airport.
Read More
The most notable assignment for John began in 1979 while he was assigned as a Security Police Law Enforcement Patrolman at Royal Air Base (RAF) Bentwaters in England during the peak of the Cold War. RAF Bentwaters and, its nearby twin base of Woodbridge, together had the largest tactical fighter wing in the USAF. As has now become one of the most famous UFO encounters in history, in December of 1980 John became one of the primary witnesses to the famed Rendlesham Forest incident. John co-authored the book, Encounter in Rendlesham Forest, which details the events of those nights (40) years ago. John has appeared and been portrayed by actors many times on television regarding the Rendlesham Forest incident. He has been a radio guest even more frequently and has had his own radio show with Linda Moulton Howe. John has spoken at numerous conferences about his experience in the Rendlesham Forest as well as with Mr. Frascogna in 2013 at the National Press Club in Washington, D.C. at the Citizens Hearing on Disclosure.
Joseph Patrick Frascogna, J.D.
Joseph Patrick Frascogna, J.D., a native of Mississippi, was graduated from the University of California Los Angeles (UCLA) in 1985 with a bachelor of science degree in geology. He studied foreign languages abroad in both Italy and Germany for a year at the prestigious Goethe Institute before returning to the United States. He subsequently worked on the Washington, D.C. staff of U.S. Representative William M. Thomas handling issues for the congressman which included the Department of the Interior, U.S. Department of Energy, U.S. Forest Service, and the Federal Aviation Administration. Mr. Frascogna later earned his Juris Doctor degree from the Mississippi College School of Law and entered practice as a public defender for Hinds County, Mississippi. After serving as a public defender he opened his own law practice concentrating on federal civil litigation as a consumer rights attorney. Mr. Frascogna has also worked in a leadership capacity on a number of projects with the Pasadena Tournament of Roses Association and the National Football League including the New Year's Day Rose Parade and neutral site preseason football games. Mr. Frascogna has been a guest on numerous radio shows and was a contributing writer to the book, Encounter in Rendlesham Forest. Mr. Frascogna first met John Burroughs in 2011 when he invited John to speak at a UFO conference he organized in Mississippi because, as he said "I was so compelled by the Rendlesham Forest encounter I wanted to meet the principals involved face-to-face." Following that conference John Burroughs asked Mr. Frascogna to help him in getting the government to recognize he had been injured during the events of the December 1980 UFO encounter. Mr. Frascogna accepted John's request for help and, four-years later, they would indeed be successful in getting John full disability and, in doing so, have the U.S. Government admit, for the first time ever, that an unidentified aerial craft was the proximate cause of injury to a human being.
Panel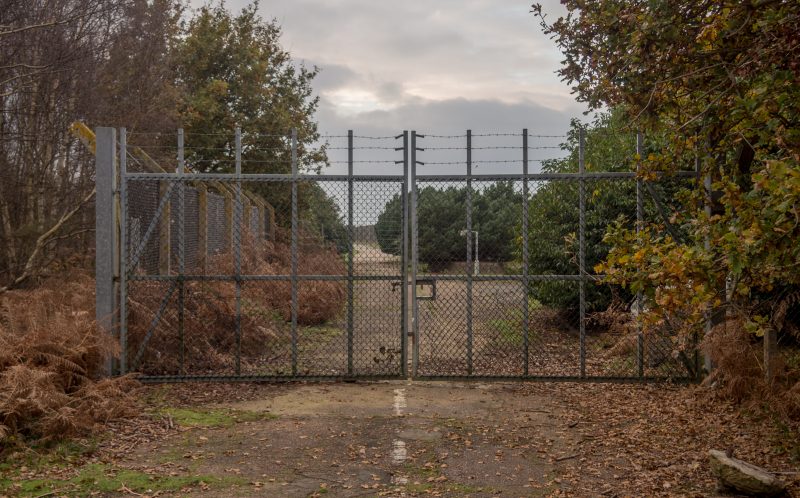 CONVERSATIONS SERIES: Eyewitness: 40th Anniversary of Rendlesham Forest
Sunday, May 31, 2020
4:15pm–6:15pm
Location: Crystal Amphitheater
In late December 1980, there was a series of reported sightings of unexplained lights near Rendlesham Forest, Suffolk, England. The events occurred just outside RAF Woodbridge, which was used at …
Read More
Our 2020 Speakers
Please Note: A full weekend pass purchase is required in order to purchase workshops and intensives.