Dr. Bruce Olav Solheim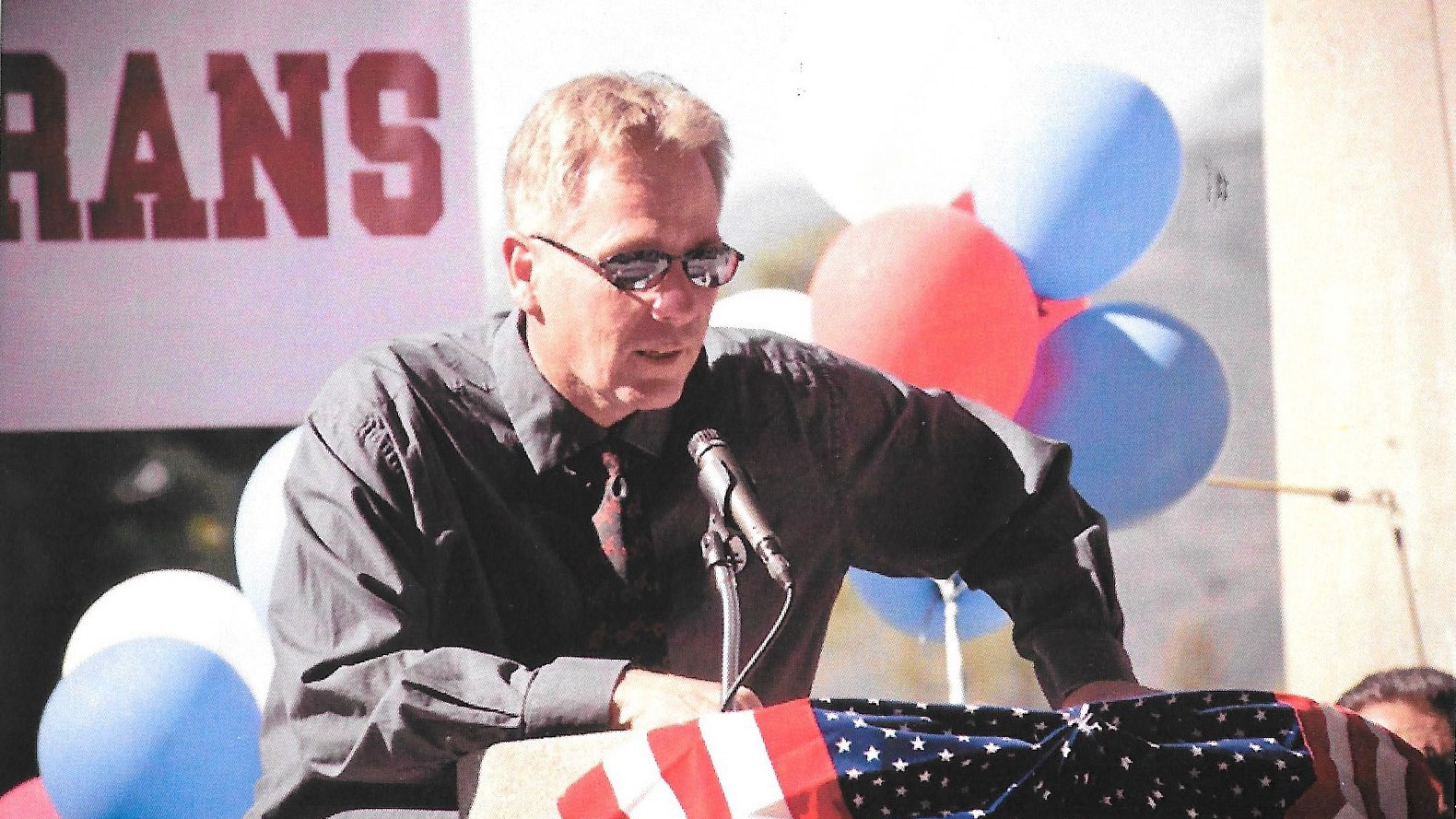 Bruce Olav Solheim was born in Seattle, Washington, to Norwegian immigrant parents. Bruce was the first person in his family to go to college. He served for six years in the US Army as a jail guard and later as a warrant officer helicopter pilot and is a disabled veteran. Bruce earned his Ph.D. in history from Bowling Green State University in 1993. Bruce is a distinguished professor of history at Citrus College in Glendora, California. He was a Fulbright Professor and Scholar in 2003 at the University of Tromsø in northern Norway.
Read More
Bruce has published eight books and has written ten plays, two of which have been produced. He is married to Ginger and has four children and a grandson. Bruce has just published his second paranormal book,
Timeless Deja Vu: A Paranormal Personal History
. His third paranormal book,
Timeless Trinity
, will come out next year. Bruce will publish a comic book this November featuring an alien hybrid character named Snarc. It will be for all ages and is illustrated by Gary Dumm of
American Splendor
fame. Bruce's mother was psychic and introduced him to the magical realm. His first paranormal experience took place in northern Norway in 1962 when he was four years old. His first alien abduction experience was in 1964. He has continued to have paranormal experiences throughout his life and has developed advanced mediumship capabilities. Bruce took a parapsychology class while he was stationed in West Germany in 1979 and has wanted to write about his experiences ever since. It was only three years ago that Bruce had a spiritual awakening after a vision and communication with his departed close friend Gene that Bruce decided to publish his paranormal stories and overcome his fear of being rejected and ridiculed by his peers and the college administration. Bruce studies quantum theory and has developed a model that may help explain our quantum reality, ghosts, reincarnation, alien contact, and more. He is interested in all esoterica and oddities. Bruce has been abducted several times, has seen UFOs, and continues to have contact with alien beings. He teaches a popular Paranormal Personal History course at Citrus College and has his own radio program. Dr. Solheim is an associate member of the Parapsychological Association, a member of CERO, and MUFON.
For more information, www.bruceolavsolheim.com
Lecture
WE ARE MESSENGERS: HOW A FORMER FULBRIGHT PROFESSOR CAME TO CHANNEL AN ANCIENT ALIEN MYSTIC
We are experiencing an exciting paradigm shift as more and more academics and scientists are coming forward with their research on the science of consciousness and contact with non-human intelligences, the …
Read More
Our 2021 Speakers
Please Note: A full weekend pass purchase is required in order to purchase workshops and intensives.