Celestine Star – Host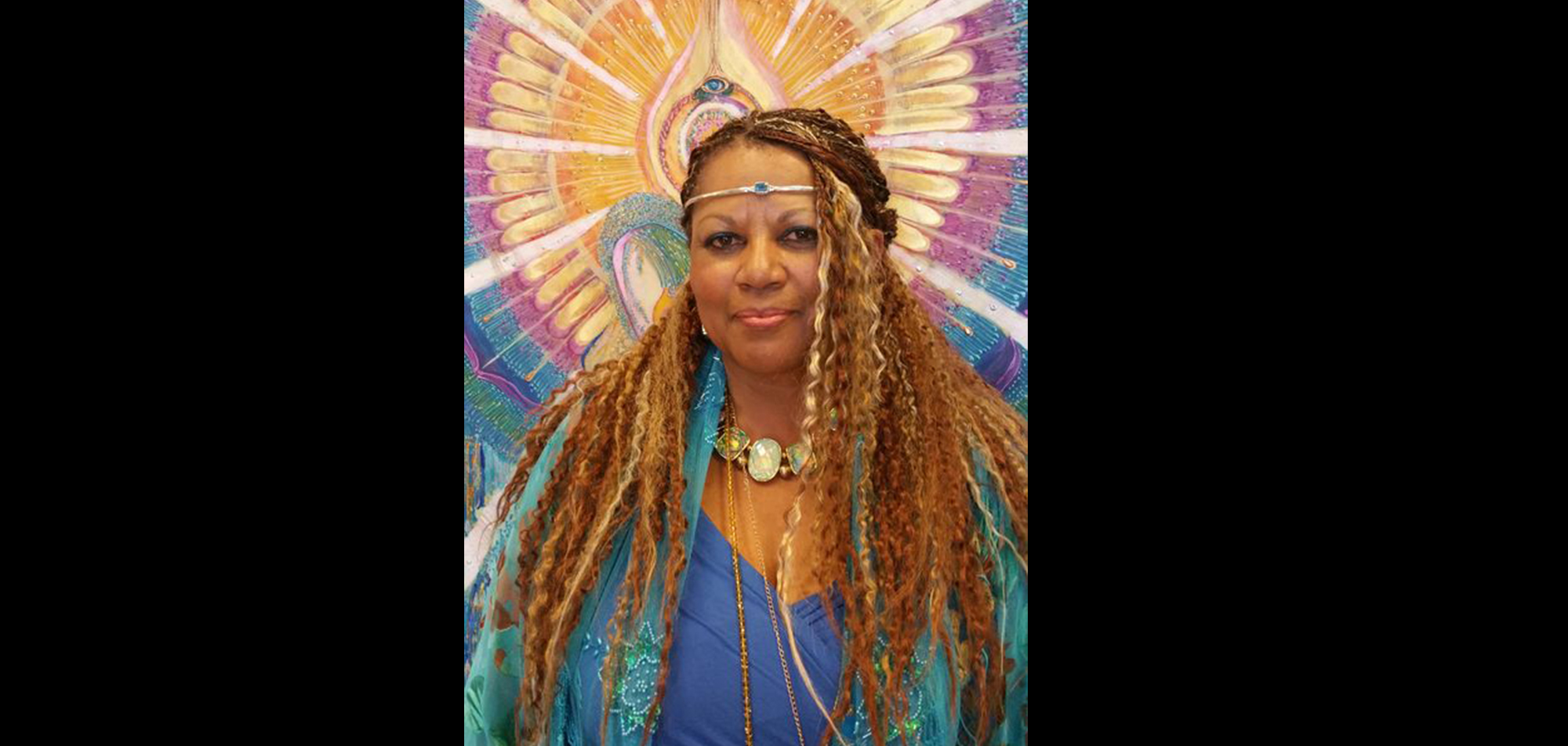 HOST OF THE COSMIC CAFÉ AT CONTACT IN THE DESERT 2021
CELESTINE STAR. D.D. is hosting The Cosmic Café at Contact in the Desert, where attendees will gather to share their personal stories of Extraterrestrial encounters and UFO experiences. Star looks forward to embracing your experience and story.
Dr. Star has been called a "Woman of Divine Grace" for our evolutionary times, possessing great knowledge, wisdom, and expertise in many fields of endeavor. Dr. Star received her Doctorate in comparative religion at the Northwest Ecumenical Institute, Santa Rosa. CA 1992. She holds certificates and licenses in the fields of Optical, Cosmetology-Biological Science, Neurosensory Development (photonic laser, neurological, optical medical device for biological and mental/emotional healing), Electromagnetism, Alchemical and Clinical Hypnotherapy, Life/Business Counseling, Spiritual Counseling, Shamanic Healing Practices, Bio-current Imaging (Star's pain management method), Medical and Life Intuit, Medium, Sacred Oracle, Arch Priestess.
Read More
Dr. Star utilizes her empathic abilities for the betterment of humanity in her receiving "Universal Knowing" from her own Higher Intelligence, and communications and guidance from her direct relationship with Ultraterrestrials and Celestial Beings.
Star's training is in Mystery School Arcane Magick, metaphysical sciences, ancient Egyptian Alchemy, Hermetic, the esoteric sciences, Arcane Magick and Native American Shamanism, including teachings of the Star People. It began, as a young girl, as part of her Kemetic Egyptian and Native American heritage. Star's own direct relationship with Celestial Beings of Higher Intelligence star began during a Near-Death when she crossed over into the heavenly realms and entered the GODHead at the age of 6. The experience initiated a great transformation of consciousness in her life. Star recognized she was guided by a higher knowing within herself, which led her onto the path of seeking to understand the universal sciences and the mysteries of life itself. These studies include astronomy, astrology, geometry, quantum physics, mathematics, psychological and neurological sciences along with other modalities of conscious awakening.
In late 1959 massive atomic bomb testing took place while living in Alamogordo, New Mexico. UFOs began to appear in the skies over White Sands and Alamogordo. Star's entire family experienced being taken up in one of the large silver saucer-shaped Extraterrestrial Spaceships. Her family became dedicated Skywatchers, which led to Star's continued watching the skies for unusual galactic occurrences and eventually interacting with Ultraterrestrials, as she calls them, to this day.
In 1985 Dr. Star experienced the merging of her consciousness with Maiso, Keeper of the Books of the 7th Council, Metatron, Kyron, and other beings of Highly Intelligent Beings. She was guided in making direct contact with benevolent Ultraterrestrials, experiencing appearances with Immortals and High Avataric intelligences, who revealed to her the unfolding of the Simparith or Divine Plan, which is the "Reintegration" of all of humanity with our Galactic Star Relations. Through her transmedium work and her direct contact, Star become an ambassador to the High Spiritual Council, the Galactic Star Federation, and the Star Confederation, working as a mediator between this Ultraterrestrial grouping of high illuminated beings and humanity, opening doorways, and bringing the Truth and Teachings of our ancient Sky Ancestors to thousands of seekers for over 36 years.
Star experienced the darker side of Extraterrestrials while married to a high security, special forces agent, who later became Flight Chief over Edwards AFB. Their travels together both in Europe and America opened Star's eyes to the underbelly of humanity, the secret space program that included Alien and off planet operations. It gave her the knowledge that there has been and are today, human leaders who have work directly with Extraterrestrials to advance humanity and its power over its own species with technology secrets and advancements. Star's work takes these scenarios towards a higher "Working" for humanity as the "Signature Intelligence of Earth" here to intone the highest frequencies of intelligence for the whole of Creation.
Star has been a member of Frank Pietronegro's Zero Gravity Arts Consortium (ZGAC), SF, CA based, since 2007. Star archived and interviewed Space Luminaries at the International Space Conferences 2006 & 2007 along with offering production management and managing the media production of Yuri's Night 2007/2008 at Hangar 211, NASA Ames Research Center, Moffett Field, CA. Dr. Star co-produced the video "I See the Earth" along with the International Space Station, Nasa Kennedy Space Center, Carnegie Mellon University, ZGAC, and Golden Star Productions, Star's media company. I See the Earth was shown at Yuri's Night Bay Area 2007 as the ISS flew overhead, featuring Peggy Li, Dr. Peggy A. Whitson, commander of the International Space Station (ISS), now Retired NASA Astronaut Space and Science Consultant, in flight on the ISS performing reversed gravitational spins with her co-commander, establishing this collaborative enactment as the first "human cultural artistic endeavor" to be done in space.
In 2010, Dr. Star founded the Galactic Earth Council (GEC) offering GEC meetings, Encoded Transmissions, Celestial Activations/Galactic Origin Session and sacred "Skywatch" Circles for those who heard the "Clarion Call" to come experience personal contact with our Ultraterrestrial Star Kin. Her work as an ambassador to the High Spiritual Council and Galactic Star Federation has safely opened the doorway to Galactic Wisdom for thousands of people to commune and experience our Star Kin, as they are called. Star's purpose in life is to "Keep the Way Sacred", to assist in the "Elevation of Human Consciousness on Earth" and assist in the great transformation of Earth into a "Galactic Planet."
The Advanced GEC is now in its 11th year, July 11, 2021, of successfully, safely, and continuously experiencing, having contact with our Star Nation relatives, both during the GEC Skywatch meetings and in their individual lives. Dr. Celestine Star works directly with the High Spiritual Council, and GEC Members, launched her book at the 2019 "Contact in the Dessert" conference, "Galactic Earth Council: Reintegration of Earth Kin and Star Kin Book", which is a copulation of Star's life journey with the Star Nation, experiencer stories from the Advanced GEC members and an "Encoded Transmission" for humanity revealing the history of Earth, as told by the High Spiritual Council, and impulsed by the Sourcial Radiant One. A road map resource book for true seekers of "High Galactic Wisdom."
Amazon.com/Galactic-Earth-Council-Reintegration-Star
GalacticEarthCouncil.com  GEC Book
Star is a Sacred Wisdom Keeper, International Speaker and Lecturer, Grandmother, Author, Mystic, Metaphysical Teacher, Healer, Holistic Therapeutic Practitioner, Spiritual Leader, Event Producer, Visual Arts Designer, and Multimedia Documentarist and Archivist of Human Consciousness.
Star offers Lectures, Interviews, One-on-One Student Teachings, Coaching, Celestial Activation Counseling, Galactic Origin (GO) Sessions, Skywatch Circles and more. Star is co-producer along with Mike Puskas the Alchemy of Grace Academy offering an Alternative Learning for those interested in metaphysical and esoteric wisdom.
For more information on Dr. Celestine Iisha Star, D.D. LC, AHT, CHT visit:
https://GalacticEarthCouncil.com
Our 2021 Speakers
Please Note: A full weekend pass purchase is required in order to purchase workshops and intensives.