A.J. Gevaerd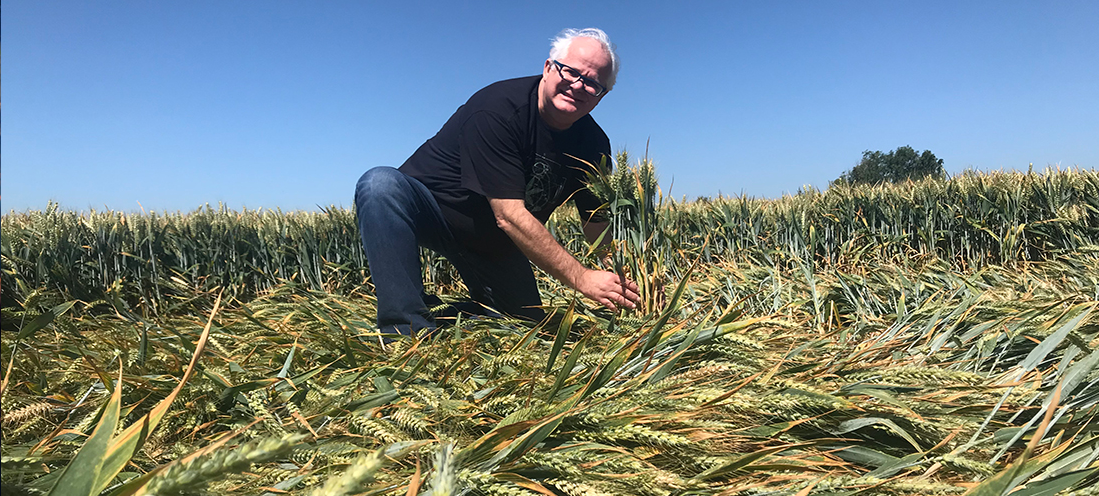 A. J. Gevaerd, 55, studied Chemistry in several universities in Brazil. Chemistry was his first passion and he became a teacher of it as young as 14 years old. By that time, he was already pursuing the mysteries involved in the UFO Phenomena and was a devoted investigator of flying saucers sightings and alien contact with humans. He started lecturing about UFOs in 1978. In 1985, when 23 years old, he decided to quit his carrier as a Chemistry teacher to devote full time to his UFO researches.
Read More
A. J. Gevaerd is the founder and editor of the Brazilian UFO Magazine, the only one existing in his country, for 35 years, and the long-lasting magazine about Ufology in the world today. Brazilian UFO Magazine had one companion, UFO Especial, now discontinued. Brazilian UFO Magazine is monthly and circulate all over Brazil and Portugal in 20,000 copies. A. J. Gevaerd is also de founder and director of the Brazilian Center for Flying Saucer Research (CBPDV), the largest organization in South America, with over 3,600 members, and Brazilian Exopolitics Institute (IBEXO).
As he started his activities as a UFO field investigator very soon, A. J. Gevaerd has been engaged in Ufology for over 40 years and investigated over 1,000 cases personally. For the past 35 years he is the only UFO researcher in Brazil exclusively dedicated to the UFO Phenomenon in a professional manner as the editor of the Brazilian UFO Magazine. He leads a team of over 400 experts in the subject that are members of the Brazilian UFO Magazine's Editorial Board. As a national and international speaker, A. J. Gevaerd had lectured over 2,000 times in dozens of cities in his country and conducted investigations and lectures in other over 50 countries around the world.
In 1983, he was appointed by Dr. J. Allen Hynek to be the representative of the Center for UFO Studies (CUFOS) in Brazil. He was one of the international directors of the Annual International UFO Congress, Laughlin, for many years and is the Brazilian Director for Mutual UFO Network (MUFON). A. J. Gevaerd was the creator of the campaign UFOs: Freedom of Information Now and was the head of the Brazilian Committee of UFO Researchers (CBU) until January 2012. That commission has received in 2005 by the Nation's top military in the main Brazilian Air Force HQ and could exam secret UFO docs by the very first time in country, in the most recent official UFO disclosure in the World. Towards the Committee of UFO Researchers' efforts, Brazilian Government has officially disclosed over 10,000 pages of UFO docs previously secret.
A. J. Gevaerd has specialized in investigating UFO cases in the Amazon area and in finding and exposing secret UFO cases and military operations in his country. In that capacity, he was the researcher to whom, in 1997, the late colonel Uyrangê Hollanda decided to reveal in detail and by the very first time the existence, proceedings and results of the Operation Saucer, the biggest military operation known in the world to officially investigate the UFO Phenomena. Operation Saucer was conducted by Brazilian Air Force in the Amazon, in 1977, to secretly register and contact UFOs, which actually happened. It is now known worldwidely through A. J. Gevaerd's efforts and lectures.
In his attempt to make military secrets about the extraterrestrial presence on Earth known to the entire society, A. J. Gevaerd has also located and convinced top ranking military to speak, most of them retired from Air Force and Army, in Brazil and several other countries of South America. They have step forward and revealed military actions about UFOs. Two of his recent interviewees were former Brazilian Air Force minister lieutenant-brigadier Socrates Monteiro, who disclosed that he had a close encounter with a UFO, and lieutenant-brigadier Jose Carlos Pereira, former commander of the Brazilian Airspace Defense Command (Comdabra), the Brazilian Air Force department in charge of detecting and intercepting UFOs, as part of its duties in the defense of Brazilian Airspace System.
A. J. Gevaerd has been regularly interviewed by national and foreign radio talk shows, TV programs and series, including Contacto Extraterrestre and Ancient Alien, from History Channel, and several others from NatGeo and Discovery. He has also served as consultant to many TV documentaries produced in Brazil, especially by the largest TV network Globo, and in several other countries, such as The History Channel's Brazil's Roswell. He has been personally engaged in the investigation of a new phase of the crop circle phenomena, that has been manifesting in the South of Brazil since 2008.
FaceBook 1:
www.facebook.com/ajgevaerd
FaceBook 2:
www.facebook.com/ademarjose.gevaerd
WebSite:
www.ufo.com.br
Lecture
UFOs In Brazil Are An Official Matter
Brazil has been the first country in the world to publicly recognize the extraterrestrial nature of UFOs, in as early as 1954, when the first official committee for UFO research …
Read More
Workshop
BRAZILIAN CROP CIRCLES MAY HAVE THE ANSWER TO THE MYSTERY
The crop circle phenomena have been consistently registered by numerous researchers in dozens of countries since the late 70s, especially in England. Although the formations are now over 8,000 globally …
Read More
Our 2019 Speakers
Please Note: A full weekend pass purchase is required in order to purchase workshops and intensives.