Bigfoot Collector's Club
with
Time: Saturday, May 30, 2020
2:30pm–4:20pm
Location: Enterprise Room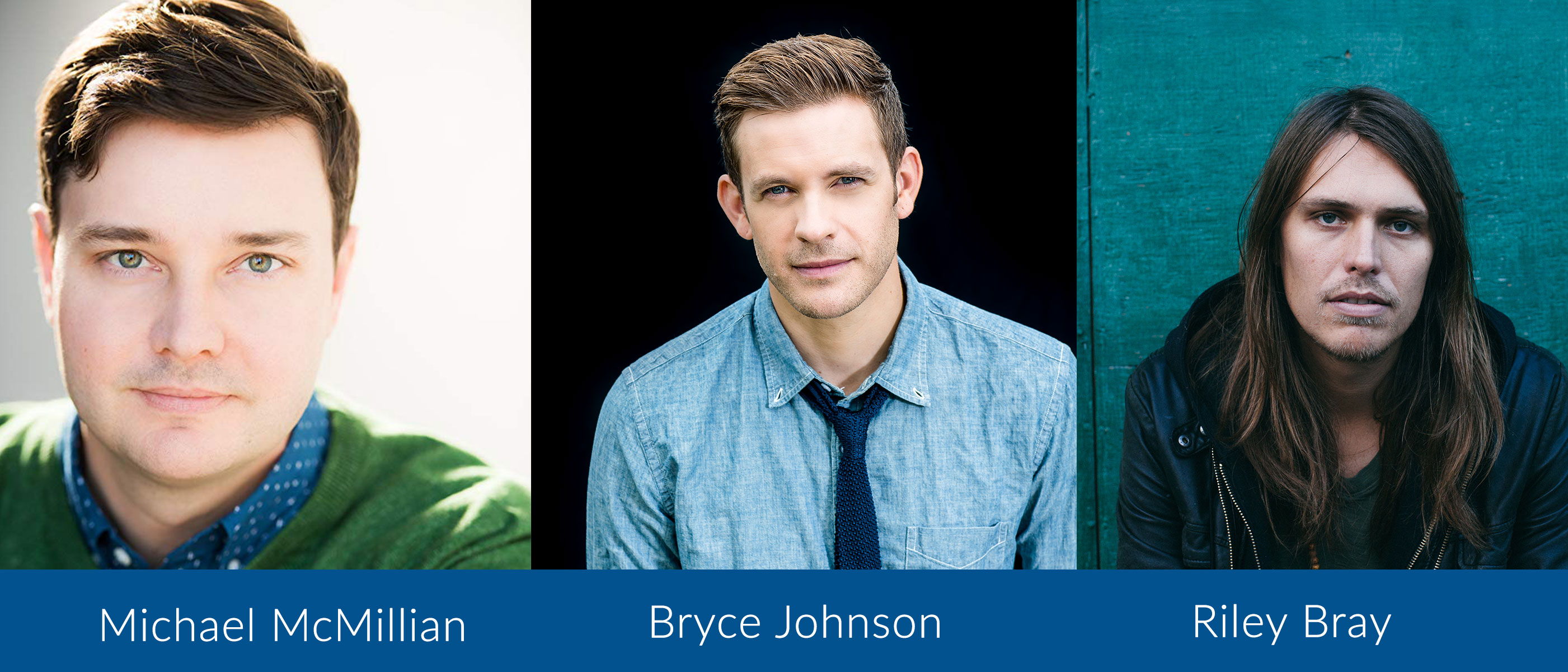 ABOUT THE SHOW:
Actors and armchair crypto-zoologists MICHAEL MCMILLIAN (Crazy Ex Girlfriend) and BRYCE JOHNSON (Pretty Little Liars) join celebrity guests (comedians, actors, writers, paranormal experts) for casual and enlightening discussions about weird incidents throughout history. Have space hobgoblins visited Kentucky? Can Sasquatch slide between dimensions? Are there really Dogmen roaming the dairy farms of Wisconsin? Whether you are a skeptic or a believer, these tales of "High Strangeness" will have you double-checking your reality. We may never know what's out there, but that's not going to stop Bryce and Michael from collecting these amazing stories.
Past guests include: Craig Ferguson, Anna Camp, Rachel Bloom, Paul F. Tompkins, Jen Kirkman, Scott Adsit, paranormal investigator Linda S. Godfrey, Ufologist Ryan Sprague, filmmaker Jeremy Corbell and many more.
Since debuting in 2017, the independently produced BCC podcast has attracted a growing international audience across platforms like iTunes, Spotify, Stitcher Radio, Podbean & Google Play.
Michael McMillian
Michael McMillian is best known for his role as the gay American-vampire 'Steve Newlin' on HBO"s True Blood. His other credits include recurring roles on Silicon Valley, Hot in Cleveland and the critically acclaimed Crazy Ex-Girlfriend. Michael is an Emmy-nominated host for his work on the Game of Thrones Lincoln Center Premiere for HBO and Facebook Live! Michael is an open-minded guy who grew up fascinated by the paranormal. In his lifetime he has seen one ghost and what was probably an alien.
Bryce Johnson
Bryce Johnson is a film and television actor most notably known for his roles in Willow Creek, Death Valley, and Pretty Little Liars as well as voicing the title role in Marvel's full length animated film, Dr. Strange. From an eerie childhood encounter with a yellow-eyed demon peering through his window to filming UFO's, Bryce brings with him his paranormal expertise and enthusiasm as a "true believer".
Riley Bray – Producer/ Composer/ Sound Engineer
Riley Bray is an LA based musician and producer best known for his work with the psychedelic spaghetti western band Spindrift, featured in numerous TV/film projects like VICE and Quentin Tarantino's series Hell Ride. His songwriting work for The Golden Ghosts has been showcased on The Discovery Channel and exclusively for Vans surf and skate videos. Riley also works as a front of house engineer having mixed for musicians Uli John Roth (Scorpions), Robby Krieger (The Doors), Leslie West (Mountain), The Delta Riggs, Beat Connection and countless others.
INCLUDED WITH PASS