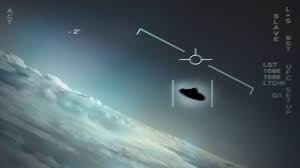 EYEWITNESS: UAP EXPEDITION GROUP & THE TIC TAC/USS NIMITZ EVENT
The USS Nimitz UFO incident was a radar-visual encounter of an unidentified flying object by six US Navy Super Hornet fighter pilots of the Nimitz Carrier Strike Group in 2004. The encounter also included an engagement with the UFO by the commander of Strike Fighter Squadron 41, and his weapon systems officer.
CITD also welcomes the UAP Team: Robust scientific analysis of anomalous aerial technosignatures with an elite multidisciplinary A-Team comprised of military veterans and NASA scientists employing the latest in state-of-the-art, advanced novel prototype technologies. Another of their efforts will be to research the growing number of anomalies sighted along the Coast of California.
Hypergiant Industries is the AI industrial complex for leading global enterprises and governments. They innovate with breakthrough machine intelligence-driven technology, helping their clients speed beyond norms and realize an exploded potential of the future we were promised through AI.
This exclusive panel is packed with experts on this military encounter, men who lived through the event themselves, and the scientists at the forefront of UAP and AI technology. Hear their stories first-hand and witness an incredible discussion previously only privy to military personnel.
Panel Host:
Learn More About the Guest Speakers:
INCLUDED WITH PASS