CONVERSATIONS SERIES: Eyewitness: 40th Anniversary of Rendlesham Forest
Time: Sunday, May 31, 2020
4:15pm–6:15pm
Location: Crystal Amphitheater
In late December 1980, there was a series of reported sightings of unexplained lights near Rendlesham Forest, Suffolk, England. The events occurred just outside RAF Woodbridge, which was used at the time by the United States Air Force (USAF). USAF personnel, including deputy base commander Lieutenant Colonel Charles I. Halt, claimed to see things they described as a UFO sighting.
On the 26th of December, around 3:00 a.m. on 26 December 1980 (reported as the 27th by Halt in his memo to the UK Ministry of Defence) a security patrol near the east gate of RAF Woodbridge saw lights apparently descending into nearby Rendlesham Forest. These lights have been attributed by astronomers to a piece of natural debris seen burning up as a fireball over southern England at that time. Servicemen initially thought it was a downed aircraft but, upon entering the forest to investigate they saw, according to Halt's memo, what they described as a glowing object, metallic in appearance, with colored lights. As they attempted to approach the object, it appeared to move through the trees, and "the animals on a nearby farm went into a frenzy". One of the servicemen, Sergeant Jim Penniston, claimed to have encountered a "craft of unknown origin" while in the forest.
After daybreak on the morning of 26 December, servicemen returned to a small clearing near the eastern edge of the forest and found three small impressions on the ground in a triangular pattern, as well as burn marks and broken branches on nearby trees.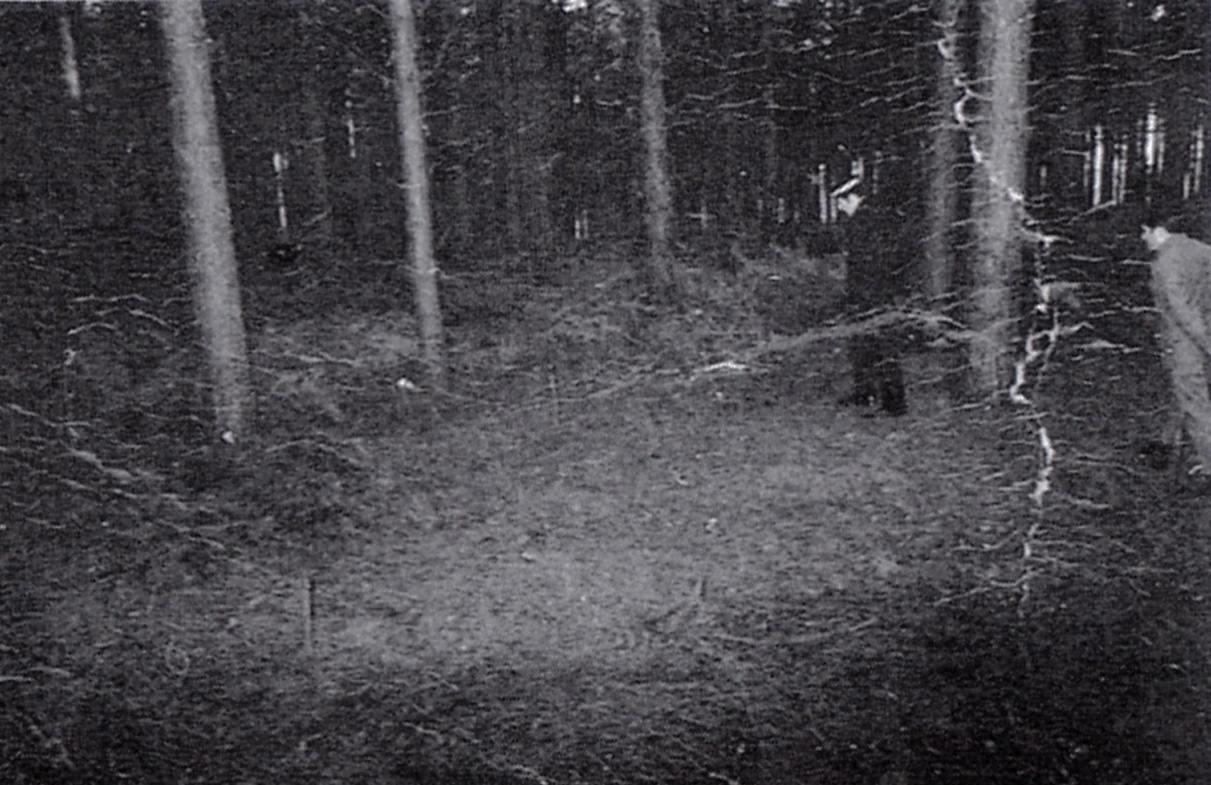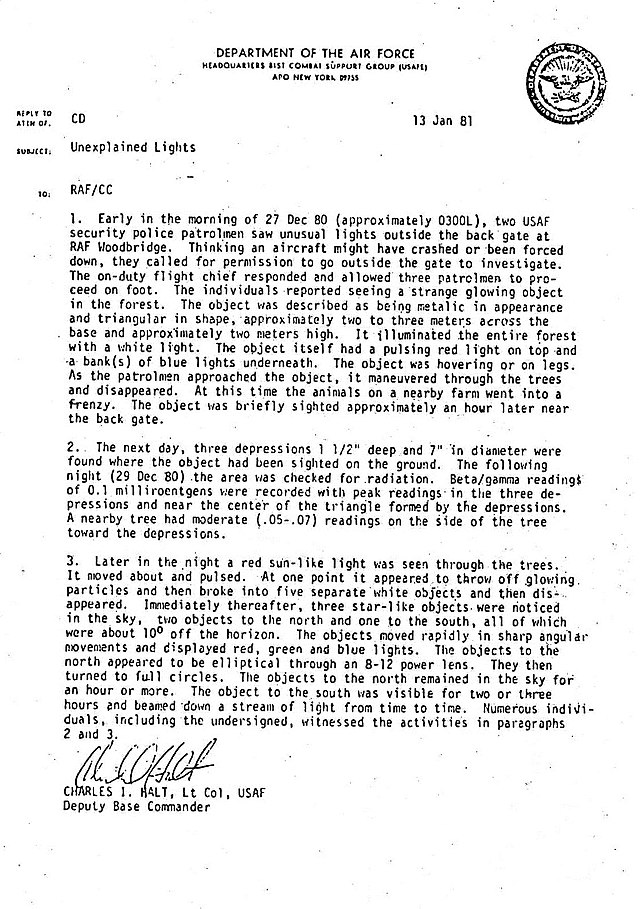 Panel Host:
Guest Speakers:
INCLUDED WITH PASS