The Harmonics of Contact:
Integratron Frequency Experience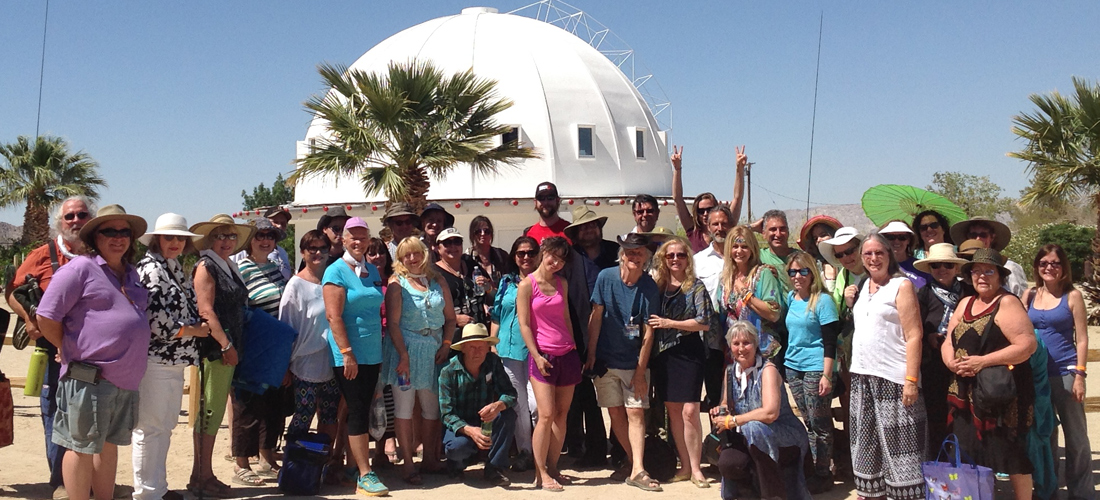 *This event must be booked through CITD. This is not a sound bath. Please DO NOT call the Integratron.*
Join us for the Harmonics of Contact: Integratron Frequency Experience!
This 30-minute "Sonic Activation" practice will incorporate various sound frequencies based on the "Numeric Codes" contained in geometry, universal growth patterns and ancient documents linking these codes to extraterrestrial visitors.
The Integratron was built by George Van Tassel, an aeronautical engineer who believed that his body could be "tuned" to receive transmissions by off-planet visitors. In this condensed version, Eric builds a compelling case that a very specific combination of tones could be the calling card of these interplanetary travelers. You will get to hear and feel these frequencies both electronically and organically in two different levels of the Integratron, the world's most acoustically perfect wooden dome!
The Harmonics of Contact Experience will immediately follow the Giant Rock, Crystal Hill, and Integratron Tour. Our host Eric Rankin will present this supplementary experience as an added opportunity to share his groundbreaking findings found in both the physics and UFO communities. This is an event that our attendees won't want to miss!
Thursday, May 28, 2020
*This event must be booked through CITD. This is not a sound bath. Please DO NOT call the Integratron.*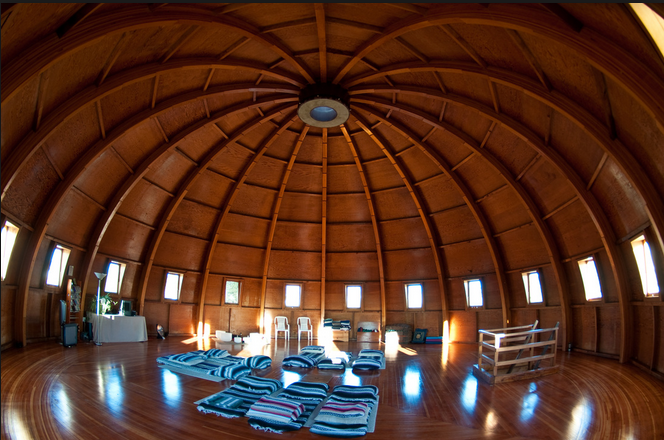 Space is limited for this event.
ON-SITE PASSES ARE NOT GUARANTEED
Our Details & Our Tour Guides
Thursday, May 28
• 3:00pm: Meet at the Integratron
• 3:30pm: 1st Session begins
• 4:00pm: 1st Session ends
• 4:00pm: 2nd Session begins
• 4:30pm: 2nd Session ends
• 4:45pm: Depart Integratron for venue
• 6:00pm: Arrive back at hotel
*This event must be booked through CITD. This is not a sound bath. Please DO NOT call the Integratron.*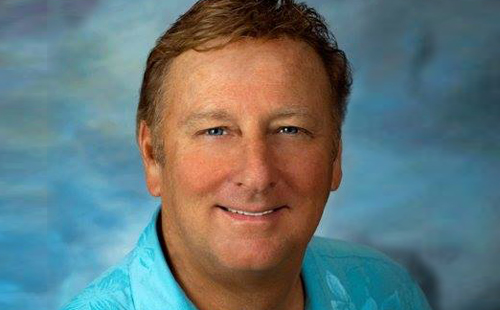 Eric has been leading excursions out to Giant Rock and the Integratron for the past 8 years. From his research in the Integratron, Eric discovered an important and previously unknown link between geometry and harmonics.
Read More
His "Sonic Geometry" videos have been viewed millions of times and his research has been featured on Gaia TV. Few people know the rich history linking the Integratron to Giant rock, and Eric is the perfect guide to introduce you to the mysteries of the area.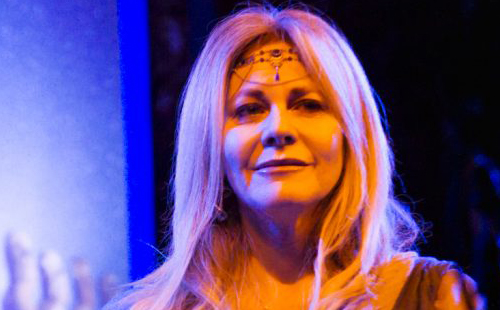 Michelle Anderson, known to many as an "Intergalactic Peace Ambassador," has been leading groups to Giant Rock and the Integratron for nearly a decade.
Read More
She takes people on sacred journeys all over the world and is a popular speaker at conferences such as Conscious Life Expo, Star Knowledge and the Imagine Peace Conference. As cohost of the syndicated radio show Awakening Code Radio, she has interviewed such luminaries as Deepak Chopra, Marianne Williamson, Michael Tellinger and Gregg Braden.