Explore the Mysteries of Giant Rock,
Crystal Hill and the Integratron
Giant Rock and Crystal Hill have been attracting tourists for thousands of years. First visited annually by Native American chiefs and shamans, Giant Rock served as a prophetic messenger for the entire planet, while crystal hill was known for the unique energetic properties of its smoky white quartz. On this expedition, you will learn the story of Frank Critzer, a cantankerous German prospector who resided and later died under Giant Rock, as well as George VanTassel, an aeronautical engineer who came to experience the rock as a mysterious transducing device allowing him to communicate with extraterrestrials. Believing that his body could be "tuned" to receive transmissions by off-planet visitors, George had two incredible "Close Encounters" at Giant Rock during the early 1950s. In the first, he was told of an upcoming fly-by encounter that would take place over Washington DC, and in the second he was commissioned to build a mysterious "cellular rejuvenation machine." Incredibly, within a week the fly-by encounter occurred just as he was told it would and, though never completed, the Cellular Rejuvenation Machine (which came to be known as the Integratron) was "95 percent operational" upon VanTassel's sudden death in 1978.
More Information & Tickets Available Soon
FULL WEEKEND PASS REQUIRED TO ATTEND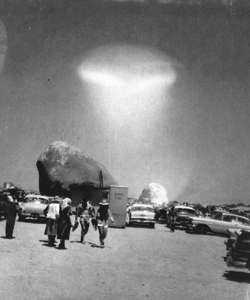 Orb Spaceship over GiantRock, 1968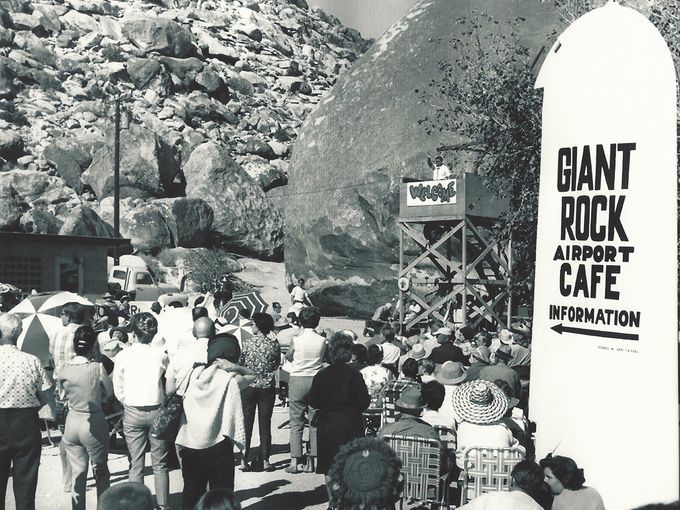 Space is limited for this event.
More Details & Meet Our Tour Guides
Schedule:
Thursday, May 28
• 11:00am: Meet at lower lobby of the hotel – Seating area
• 11:30am: Tour Group leaves hotel
• 1:00pm-2:30pm: Giant Rock & Crystal Hill
• 3:00pm-3:30pm: Integratron Tour
• 3:30pm: Depart Integratron for venue
• 5:00pm Arrive back at hotel
FYI – At the Integratron, you will be able to see and experience the alien technology of the dome, and the landing strip where George Van Tassel said he made a Close Encounter of the 3rd kind, purchase crystals and more. This does not include the Frequency Experience, that is sold separately.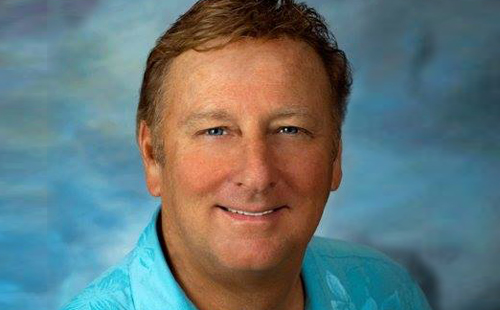 Eric has been leading excursions out to Giant Rock and the Integratron for the past 8 years. From his research in the Integratron, Eric discovered an important and previously unknown link between geometry and harmonics.
Read More
His "Sonic Geometry" videos have been viewed millions of times and his research has been featured on Gaia TV. Few people know the rich history linking the Integratron to Giant rock, and Eric is the perfect guide to introduce you to the mysteries of the area.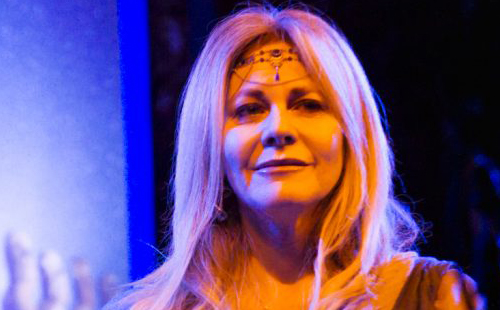 Michelle Anderson, known to many as an "Intergalactic Peace Ambassador," has been leading groups to Giant Rock and the Integratron for nearly a decade.
Read More
She takes people on sacred journeys all over the world and is a popular speaker at conferences such as Conscious Life Expo, Star Knowledge and the Imagine Peace Conference. As cohost of the syndicated radio show Awakening Code Radio, she has interviewed such luminaries as Deepak Chopra, Marianne Williamson, Michael Tellinger and Gregg Braden.
More About The Integratron & Alien Technology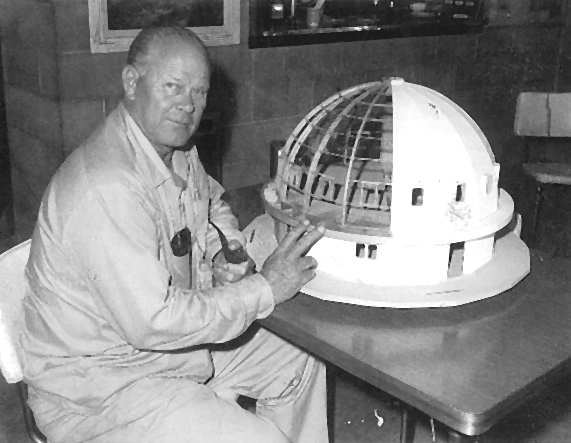 (This does not include the Integratron Frequency Experience, which is sold separately)
Known for its unique energetic and acoustic properties, the Integratron was imagined not only as a cellular rejuvenation apparatus, but also as an anti-gravity and time-warping device. To be sure, numerous scientists have conducted countless experiments inside this domed machine over the years, each surprised to find that something energetically unique is definitely happening there. During this part of your excursion, you will get to experience the Integratron in ways that the general public does not. You will attend a short lecture with researcher Eric Rankin, who will explain the fundamentals of "Sonic Geometry" before playing numerically perfect harmonic tones built upon a scale based on 432Hz tuning.